Broccoli and Couscous Smoked Paprika Salad
By
Paula Deen
JUMP TO RECIPE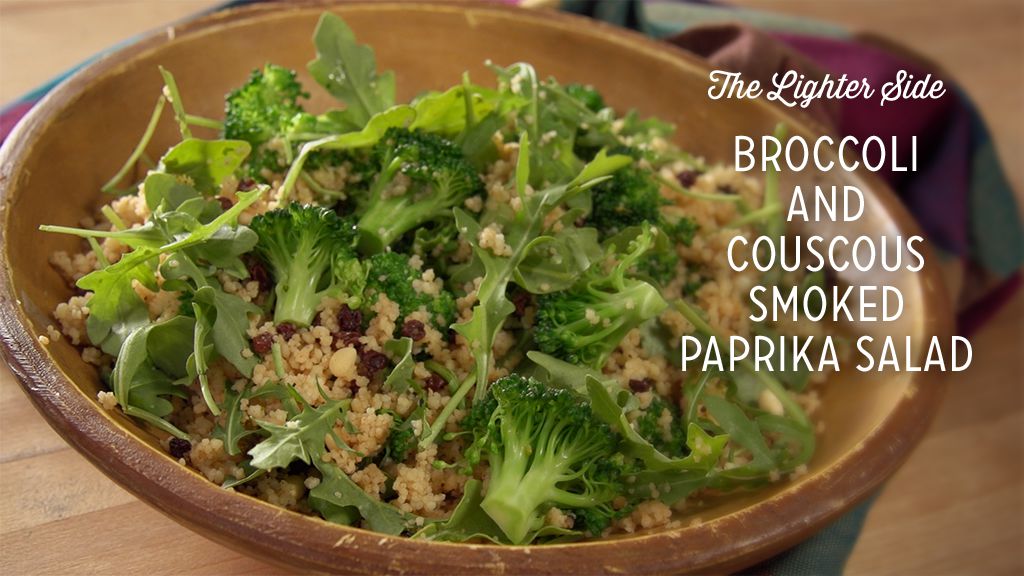 Difficulty: Medium
Prep time: 5 minutes
Cook time: 5 minutes
Servings: 6
Ingredients
1 cup rinsed couscous
3/4 lb broccoli
1 tablespoon olive oil
3 large cloves chopped garlic
1/2 cup pine nuts
1 teaspoon smoked paprika
1 teaspoon sherry vinegar
to taste kosher salt
freshly ground, to taste black pepper
2 big handfuls baby arugula
1/3 cup currants
1 zested and juiced lemon
Directions
Add couscous to boiling salted water with olive oil, and cook until tender, about 3 to 4 minutes. Drain the couscous and set aside.
In a separate pot of boiling water, add the broccoli, stalks facing up, and cook until tender yet still slightly crisp. Remove broccoli, and chop tops into bite-sized pieces.
Place currants in a small bowl and rehydrate with some of the boiling water. Then, carefully add the sherry vinegar to bowl and stir.
In a large bowl, combine the arugula, zest and juice of 1 lemon, paprika, chopped broccoli, pine nuts, rehydrated currants, salt and pepper, then carefully stir in the cooked couscous and toss well. Taste for seasoning and adjust as necessary.