Zesty Roasted Potatoes
By
Paula Deen
JUMP TO RECIPE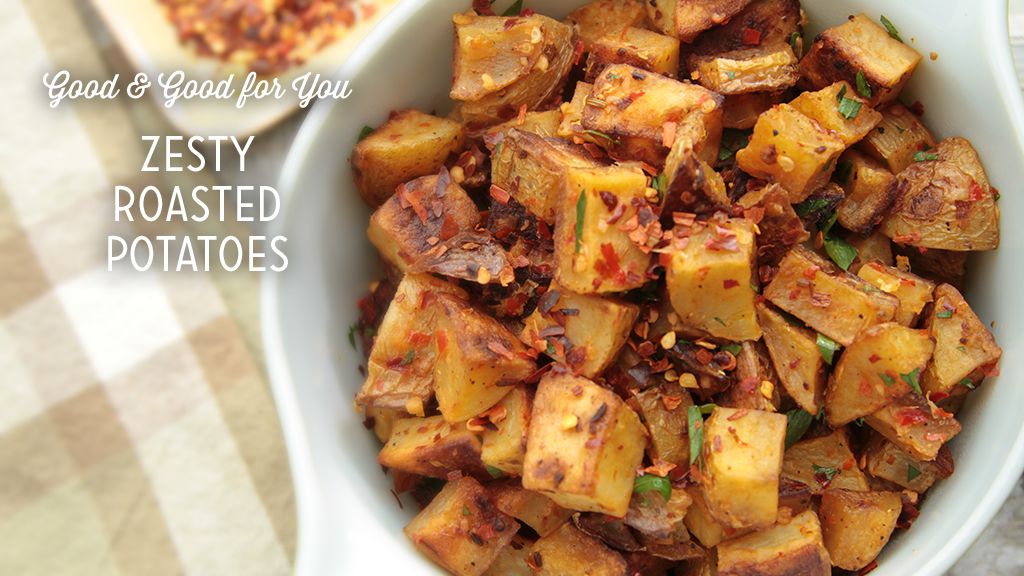 Difficulty: Easy
Prep time: 5 minutes
Cook time: 5 minutes
Servings: 5
Ingredients
2 lbs cut into 1/2-inch cubes Yukon Gold potatoes
3 tablespoons olive oil
1 teaspoon crushed fennel seed
1 teaspoon garlic salt
2 teaspoons crushed red pepper
2 teaspoons chili garlic sauce
1 juiced and zested lemon
1/2 bunch chopped parsley
2 cups grated cheddar cheese
Directions
Preheat oven to 400 °F.
In a large bowl, add potatoes, 2 tablespoons olive oil, fennel seed, garlic salt, crushed red pepper, season with salt and pepper. Toss together to coat potatoes. Place potatoes on a baking sheet. Bake for 15-20 minutes, until potatoes are golden brown.
While potatoes are baking, whisk together 1 tablespoon olive oil, 2 teaspoons chili-garlic sauce, zest and juice of 1 lemon and chopped parsley.
Once potatoes are golden brown and crispy, toss with the lemon mixture, top with grated cheese and serve.