Veggie Burger
By
Bobby Deen
JUMP TO RECIPE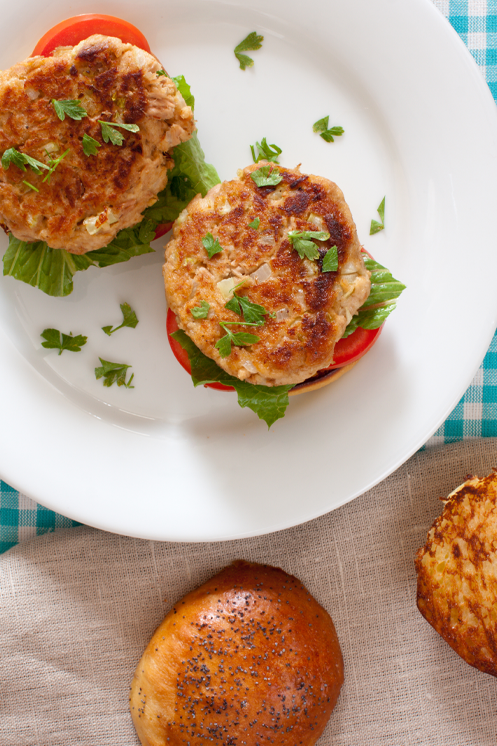 Impress your friends by making this healthy, homemade veggie burger recipe from Paula Deen! Perfect for cookouts as a vegetarian option.
Difficulty: Easy
Prep time: 60 minutes
Cook time: 15 minutes
Servings: 6
Ingredients
3 tablespoons olive oil, divided
1 red onion, finely chopped
1 red bell pepper, finely chopped
1 to 2 cups kale, tough center stems removed, finely chopped
2 cloves garlic, finely chopped
1 teaspoon smoked paprika
2 (15 oz) cans white beans, drained and rinsed
3/4 cup panko
1 large egg, lightly beaten
kosher salt, to taste
black pepper, freshly ground, to taste
6 soft hamburger buns, toasted, for serving
Directions
Heat 2 tablespoons olive oil in a medium skillet over medium-high heat. Once hot, add the onion and bell pepper and sauté until the onion is tender, about 3 minutes.
Add the kale and cook, stirring, until softened, another 3 minutes. Add the garlic and cook for 1 minute, until fragrant. Sprinkle with the smoked paprika, stir and season with salt and pepper. Remove from heat.
Add the cooked veggie mixture to a food processor along with the rinsed white beans, breadcrumbs, the egg, salt and pepper. Pulse the mixture about 6 times, until it's chunky.
Remove to a bowl and stir all together, give another little season of salt and pepper. (If you don't have a food processor, you can mash with a potato masher.)
Form the bean mixture into 6 equal sized patties. Place in the fridge for 30 minutes to set up.
Heat the remaining tablespoon of oil in a large non-stick skillet over medium high heat. Cook the burger on each side for 3-4 minutes, until golden and crisp on the outside.
Serve the burgers on a nice toasted bun topped with lettuce, tomato, avocado, onions or the toppings and condiments of your choice.