Donna's Candied Apples
By
Paula Deen
JUMP TO RECIPE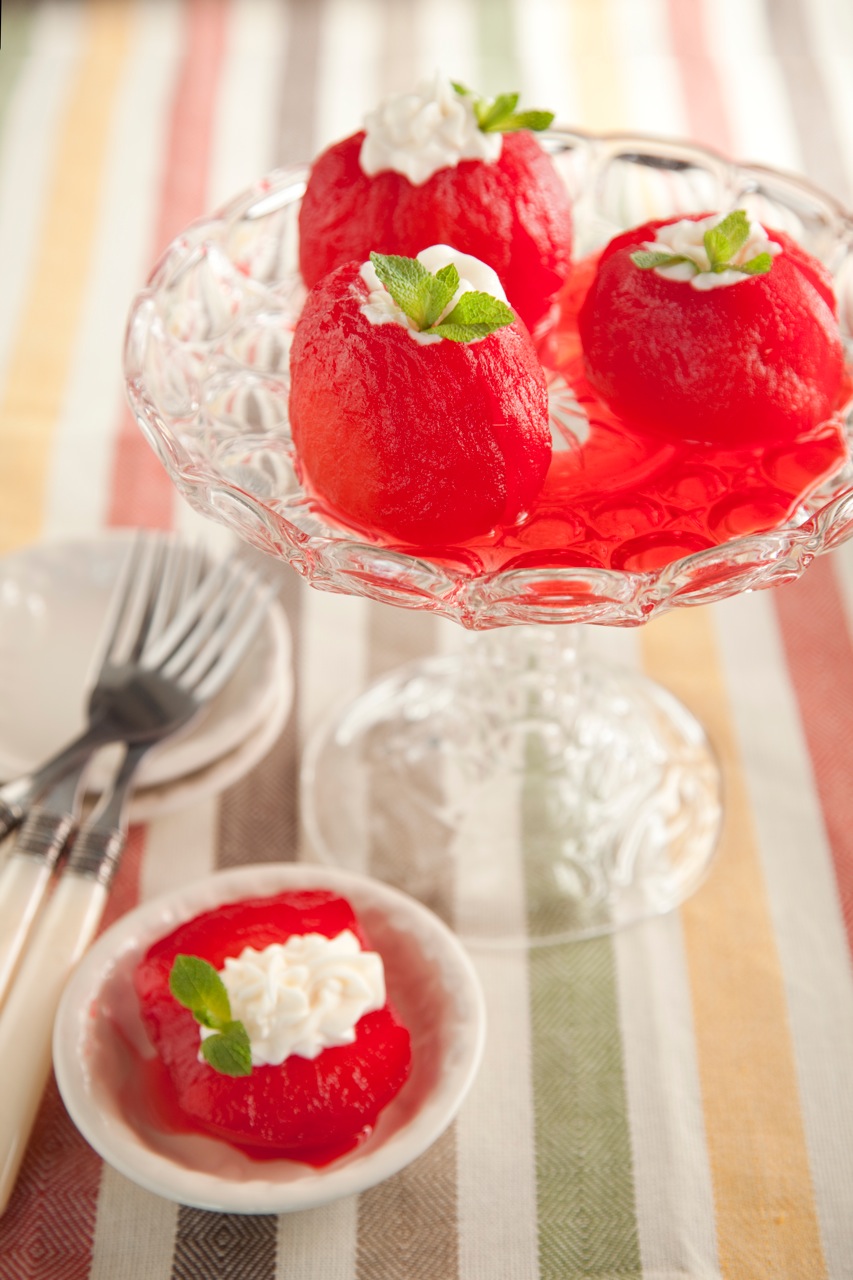 Difficulty: Easy
Prep time: 15 minutes
Cook time: 55 minutes
Servings: 6
Ingredients
Donna's Candied Apples
1/2 cup water
1 cup cinnamon candies (Red Hots)
6 small red apples peeled and cored
Cream Cheese Topping
2 oz cream cheese
1 cup powdered sugar
1/4 teaspoon vanilla extract
1 tablespoon mayonnaise
Directions
Donna's Candied Apples
In a medium non-stick pan dissolve cinnamon candies in water on low heat. Peel, core and cut apples in 1/2 lengthwise. Once candy has dissolved place apples flat side down in pan. Cook on low to medium heat for about 45 minutes or until apples are tender; turning apples often. Apples should be the color of the candy. Once they are cooked place apples on a serving dish. Allow to cool.
Once apples have cooled place 1 teaspoon Cream Cheese Topping on each apple. Garnish with small piece of fresh parsley or a fresh mint leaf. Refrigerate until serving.
Cream Cheese Topping
Place cream cheese, powdered sugar, vanilla and mayo in a bowl and thoroughly combine with a hand-held mixer. Topping should be stiff.