Devil Drop Cookies
By
Paula Deen
JUMP TO RECIPE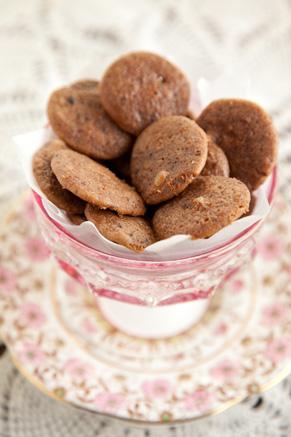 Difficulty: Easy
Prep time: 15 minutes
Cook time: 15 minutes
Servings: 12
Ingredients
1 cup sugar
1/2 cup butter, softened
1 egg
1 teaspoon vanilla
2 (1-oz) squares chocolate, melted
2 cups flour, sifted
1 teaspoon baking soda
2 cups sour cream
1/4 teaspoon salt
1/2 cup walnuts, chopped
Directions
Preheat oven to 350º.
Prepare cookie sheet with non-stick spray and set aside. In large mixing bowl cream butter and sugar with electric mixer until smooth. Add one egg, vanilla and melted chocolate, mix until blended. Sift together flour, baking soda and salt. Add flour mixture gradually while alternating with sour cream and walnuts. Place cookies on greased tray. Bake 10 minutes if you are making quarter size cookies and 13 minutes for larger cookies. Cool on wire rack.
Notes from Paula Deen's Test Kitchen: Devil Drop Cookies are the consistency of a cake. Tip for making Devil Drops: put a gallon zip lock bag in a large measuring cup. Turn sides down over rim of cup. Spoon batter into zip lock bag. Seal after letting out air. Snip one corner at the bottom of zip lock bag. Using the bag as a pastry bag, squeeze out batter onto prepared cookie sheet, leaving several inches between because batter will spread while baking. This helps keep the size of the drops consistent.