Chocolate Mound Brownies
By
Paula Deen
JUMP TO RECIPE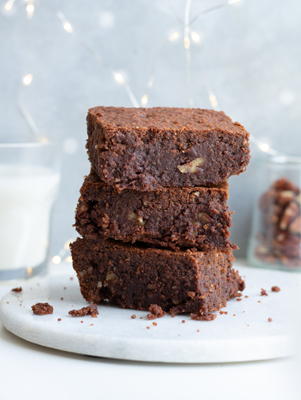 Difficulty: Easy
Prep time: 15 minutes
Cook time: 30 minutes
Servings: 10-12
Ingredients
4 squares unsweetened chocolate
1 cup (2 sticks) butter
4 beaten eggs
2 cups sugar
2 teaspoons vanilla extract
1 cup flour
1 teaspoon baking powder
1/4 teaspoon salt
2 cups chopped pecans
1 cup shredded coconut
Directions
Preheat oven to 350˚F.
Grease a 13X9 inch baking dish. In a large saucepan melt the chocolate and butter.
In a large bowl, add the eggs, sugar and vanilla and stir well. Stir in the flour, baking powder, salt and melted chocolate (slowly as to not scramble the eggs). Add the pecans and coconut and stir until well blended.
Pour the batter into the prepared baking dish and bake for 30 minutes. Cut into squares.