Bubba's Corn Muffins
By
Bubba Hiers
JUMP TO RECIPE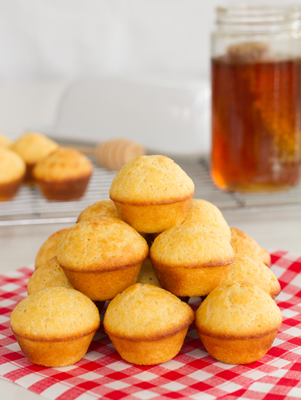 Difficulty: Easy
Prep time: 15 minutes
Cook time: 18 minutes
Servings: 12 muffins
Ingredients
1 cup self rising cornmeal
3/4 cup self rising flour
1/2 teaspoon salt
1/4 teaspoon cayenne pepper
1/2 cup vegetable oil
2 eggs
1 (8 oz) container sour cream
1 (8 oz) can cream-style corn
Directions
Preheat the oven to 375 °F. Grease a 12-cup muffin tin.
In a large bowl, stir together the cornmeal, flour, salt and cayenne. In another bowl, beat together the oil, eggs and sour cream until well blended. Add the corn mixture to the flour and stir until just mixed.
Pour the batter into the prepared muffin tins about 2/3 full. Bake until golden brown, about 18 minutes.