Fried Dill Pickles
By
Bubba Hiers
JUMP TO RECIPE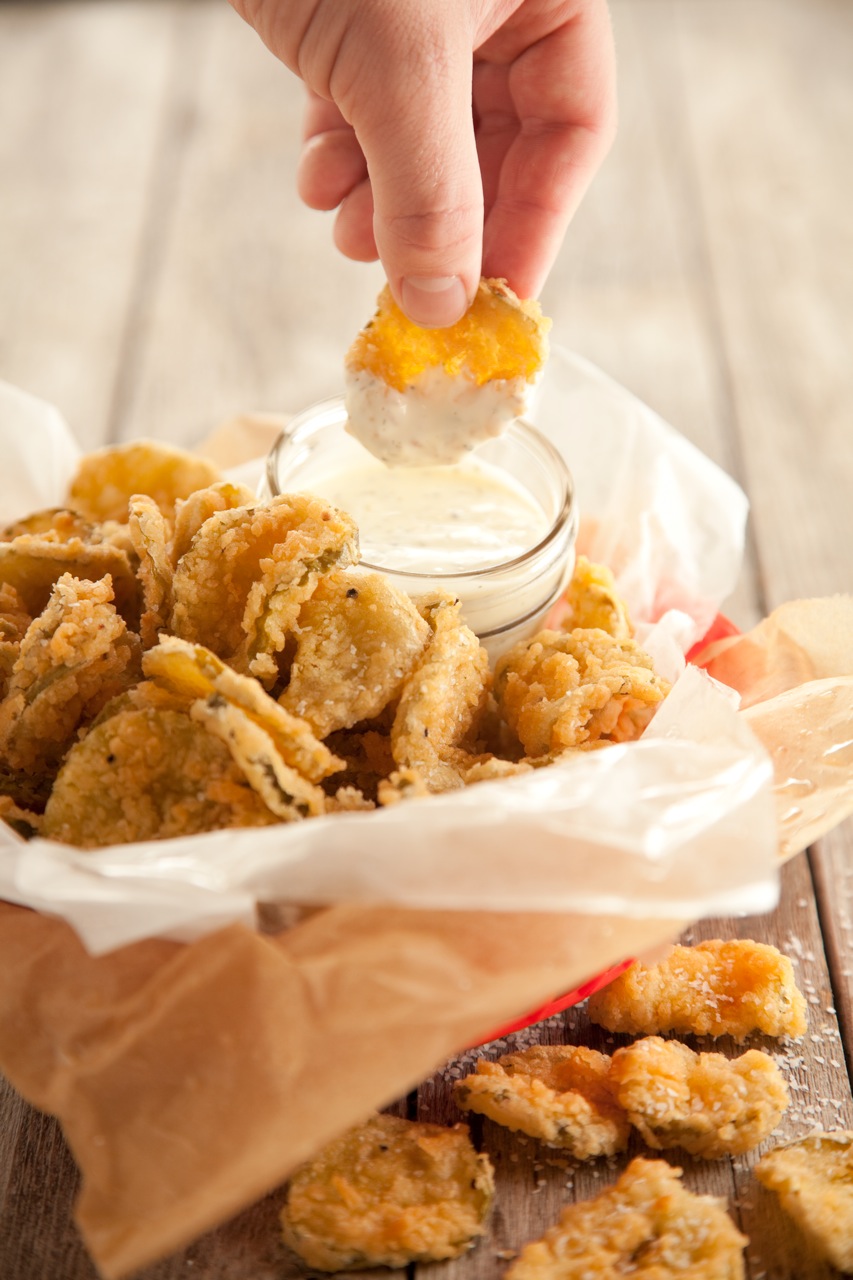 Difficulty: Easy
Prep time: 20 minutes
Cook time: 20 minutes
Servings: 20
Ingredients
1 (24 oz) jar or slices Kosher dill pickle spears
1 teaspoon garlic powder
1/2 cup hot sauce
1/2 cup buttermilk
1 gallon peanut oil
2 cups (link below) Uncle Bubba's Fry Mix
Directions
Drain the juice from the pickle jar and refill the jar with the garlic powder, hot sauce and buttermilk. Marinate the pickles for at least 30 minutes.
In a Dutch oven over medium-high heat, heat the oil to 350 °F. Drain the pickles. Put the fry mix in a large mixing bowl, and toss the pickles to coat thoroughly. Shake off the excess mix by tossing lightly in a strainer and deep fry the pickles in batches for 3 to 5 minutes, depending on the size of the spears.
When golden brown, remove the pickles from the oil with a clean strainer or slotted metal spoon and place on paper towels to drain off any excess oil. Serve immediately.