Barbecued Cabbage
By
Paula Deen
JUMP TO RECIPE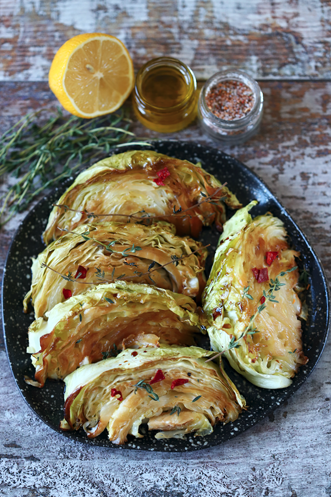 Difficulty: Medium
Prep time: 10 minutes
Cook time: 1 hour 40 minutes
Servings: 4
Ingredients
1 tablespoon butter
1/4 cup Paula Deen BBQ Sauce
1 medium green cabbage
1 cup chopped onion
5 slices cut into 1/4-inch slices bacon
1 teaspoon Paula Deen's House Seasoning
Directions
Add bacon and onion to skillet and cook until just beginning to brown (about 3 to 5 minutes). Drain bacon and onion in a strainer over a bowl and reserve the drippings. Crumble a piece of aluminum foil into a ring about 3-inches in diameter.
Cut the core out of the cabbage about 3-inches down towards the center and in a circle about 3-inches in diameter.
Parboil cabbage for 30-45 minutes.
Add the bacon and onion mixture to the barbecue sauce. Prop the cabbage upright on the aluminum foil ring (cavity facing upright). Spoon some of the reserved bacon drippings into the cavity. Place the bacon and onion mixture into the cavity along with the butter. Brush the outside of the cabbage with the remaining reserved bacon drippings and season the cabbage with House Seasoning. Have the grill set to medium heat and place aluminum foil ring and cabbage on top of grill.
Cover and grill the cabbage until tender. When it's done it will be easy to pierce with skewer, roughly 1 to 1 1/2 hours.
To serve, peel off any of the charred outer leaves and discard. Cut the cabbage into wedges and serve.