Barbecue Snack Mix
By
Paula Deen
JUMP TO RECIPE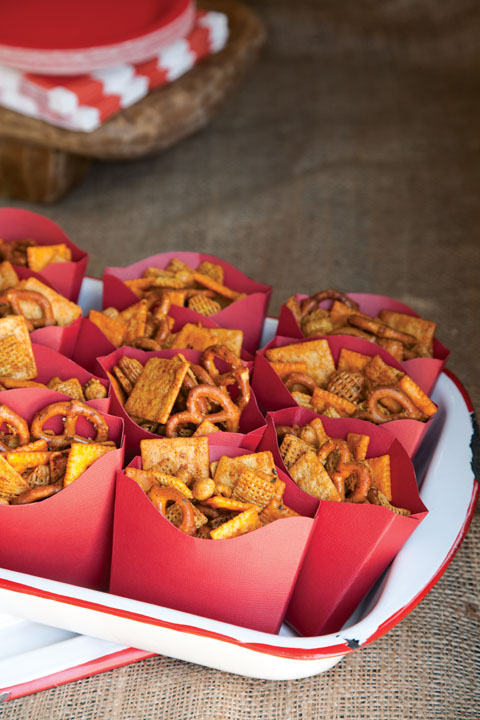 Difficulty: Easy
Prep time: 15 minutes
Cook time: 1 hour
Servings: 18
Ingredients
1/4 cup melted butter
3 tablespoons barbecue sauce
2 tablespoons Worcestershire sauce
2 tablespoons light corn syrup
1 (1 oz) envelope ranch dressing mix
1 tablespoon smoked paprika
1/4 teaspoon powdered mustard
1/8 teaspoon (optional) ground red pepper
4 cups corn and rice cereal
4 cups corn cereal squares
3 cups bite-size cheddar cheese crackers
3 cups baked snack crackers
3 cups pretzel twists
1 cup dry-roasted peanuts
Directions
Preheat oven to 250 °F.
In a small bowl, whisk together melted butter and next 7 ingredients. In a large roasting pan, combine cereals and all remaining ingredients. Pour butter mixture over cereal mixture, tossing to coat.
Bake, stirring every 15 minutes, for 1 hour or until crispy. Spread mixture in a single layer on wax paper to cool. Store in airtight containers for up to 1 week.