Baked Sweet Potato Wedges
By
Paula Deen
JUMP TO RECIPE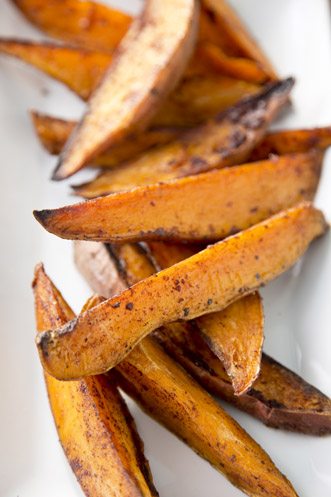 Difficulty: Easy
Prep time: 5 minutes
Cook time: 5 minutes
Servings: 5
Ingredients
1/2 cup plus 2 tablespoons butter
1 1/2 teaspoons ground cinnamon
4 scrubbed and cut lengthwise into wedges sweet potatoes
2 teaspoons salt
2 teaspoons freshly ground black pepper
Directions
Preheat the oven to 400 °F.
In a large saucepan over medium-high heat, melt the butter. Remove the pot from the heat and stir in the cinnamon. Add the potato wedges to the butter and toss to combine. Season the potatoes with the salt and pepper.
Spread the potatoes in an even layer on a baking sheet. Roast the potatoes, stirring occasionally, until tender, about 20 to 25 minutes. Remove from the oven to a serving dish and serve.