Shrimp Crostini
By
Paula Deen
JUMP TO RECIPE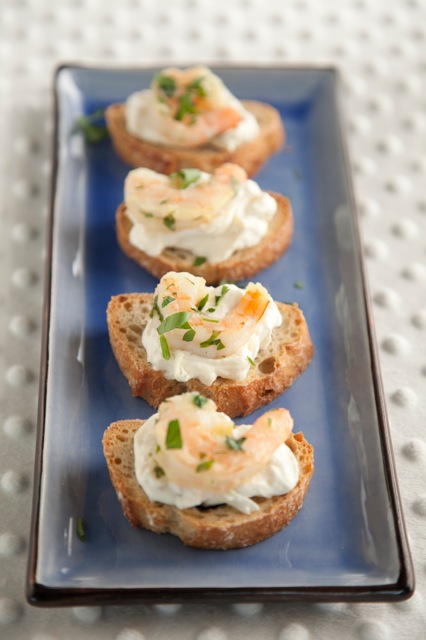 Difficulty: Easy
Prep time: 15 minutes
Cook time: 15 minutes
Servings: 15
Ingredients
1 (8 oz) package softened cream cheese
1/4 cup mayonnaise
5 cloves minced and divided garlic
2 tablespoons minced green onion
1 tablespoon black pepper
2 tablespoons butter
3 tablespoons minced, plus more for garnish fresh parsley
24 medium peeled and deveined fresh shrimp
24 toasted rounds of French bread
halved, for garnish cherry tomatoes
Directions
In a small bowl, mix together cream cheese, mayonnaise, 2 cloves garlic, green onion and pepper; set aside.
In a large skillet, melt butter over medium heat. Add remaining 3 cloves garlic and parsley. Add shrimp; cook for 3 to 4 minutes, or until pink and firm. Do not overcook.
Spread cream cheese mixture evenly over French bread rounds. Top each with 1 shrimp. Garnish with tomato halves and parsley leaves.