Rice Croquettes
By
Paula Deen
JUMP TO RECIPE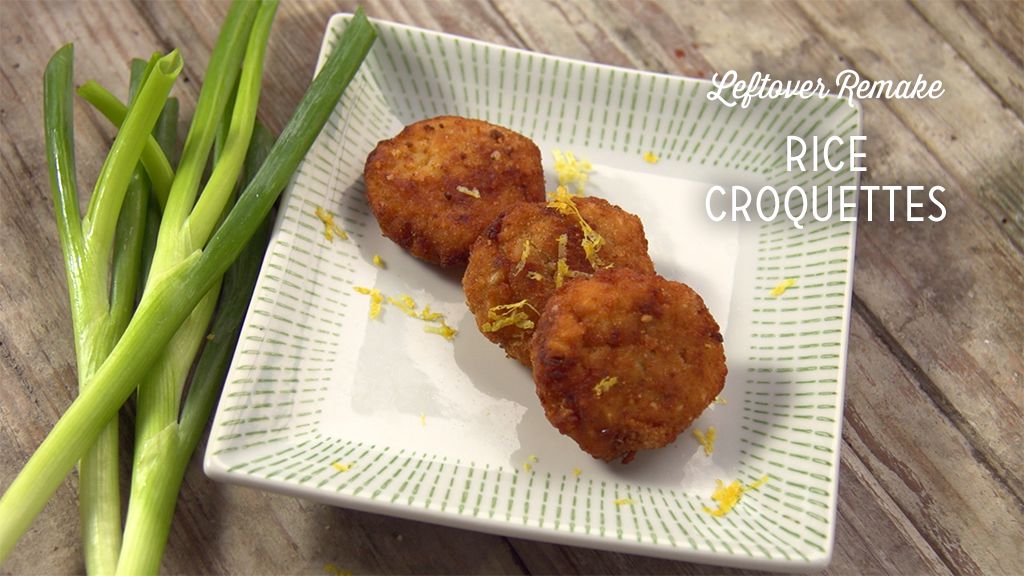 Difficulty: Easy
Prep time: 10 minutes
Cook time: 10 minutes
Servings: 6
Ingredients
2 cups rice (leftover, cooked)
salt, to taste
black pepper, to taste
Paula Deen House Seasoning, to taste
2 eggs, lightly beaten
1 cup Parmesan cheese, grated
Zest & juice of 1 lemon (2 tablespoons)
1/2 cup green onions, finely chopped
1/2 cup bread crumbs
1/2 cups vegetable oil, for frying
Directions
In a medium bowl, toss the rice with salt, black pepper, Paula Deen House seasoning, parmesan spring onions and the zest and juice of 1 lemon. Beat eggs, then add to mixture and stir to combine.
Shape the rice mixture into patties and coat with bread crumbs.
Heat the oil in a 10-inch cast iron skillet. Oil should be hot, but not smoking. Fry the croquettes over medium-high heat until nice and golden brown on both sides. Drain on paper towels. Serve warm.