Raspberry Lime Ice Cream Soda
By
Paula Deen
JUMP TO RECIPE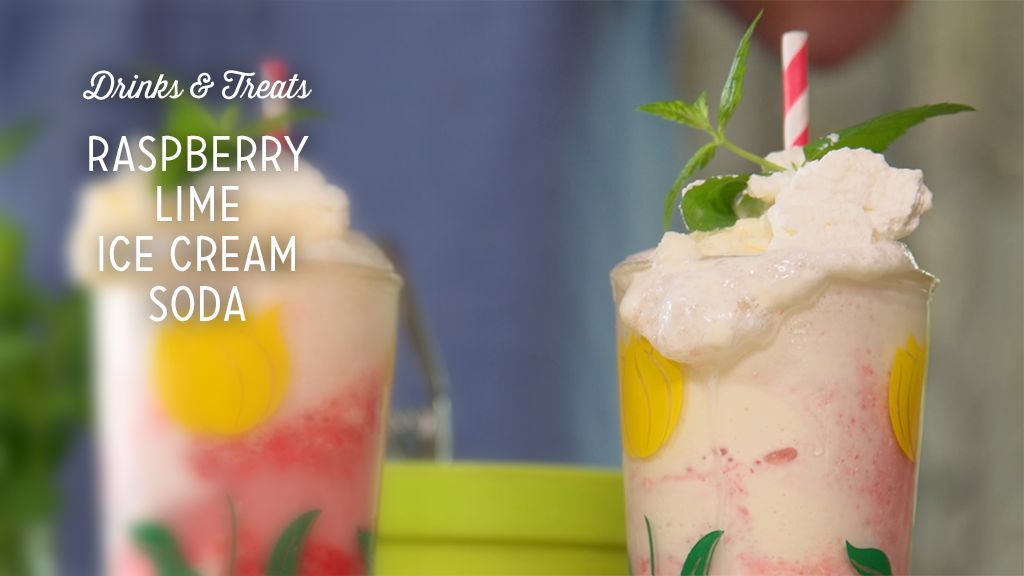 Difficulty: Easy
Prep time: 5 minutes
Servings: 1
Ingredients
3 cups raspberries
1/4 cup fresh lime juice
1 cup granulated sugar
2/3 cup water
seltzer water
2 scoops vanilla ice cream
Directions
In a small saucepot, add sugar and water (to make a simple syrup), bring to a simmer, then remove from heat and let cool.
In a blender, add 2 cups fresh raspberries (reserve 1 cup for garnish), 1/2 cup cooled simple syrup and lime juice. Blend until smooth.
In a chilled milkshake glass, pour the raspberry mixture 1/4 of the way up the glass, then add 1 scoop of vanilla ice cream. Top with the seltzer water and stir. Drizzle with raspberry mixture. Top off with fresh raspberries, whipped cream and mint.