Potato Rosemary Cupcakes
By
Stefani Pollack
JUMP TO RECIPE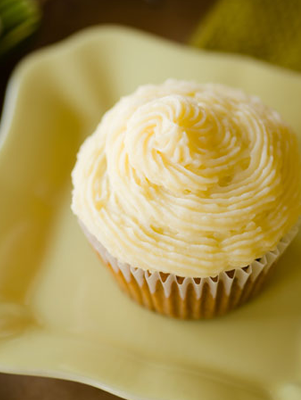 Difficulty: Medium
Prep time: 40 minutes
Cook time: 20 minutes
Servings: 16
Ingredients
Cupcakes
1½ cups all-purpose flour
2 teaspoons dried rosemary
1 teaspoon baking soda
1 cup sugar
½ cup peeled and mashed potatoes (no butter or seasoning), room temperature
2 eggs
½ cup vegetable oil
½ cup apple juice
Frosting
16 ounces cream cheese, room temperature
½ cup butter, room temperature
½ teaspoon salt
8 ounces Irish cheddar, grated
4 cups powdered sugar
Directions
Cupcake
Preheat oven to 350˚ F.
In medium-sized bowl, whisk together flour, rosemary, and baking soda.
In a large bowl, combine sugar, mashed potatoes, and eggs.  Beat until smooth. Mix the oil and apple juice into the potato mixture. Slowly add the flour mixture and mix until fully incorporated.
Fill cupcake liners ¾ full.
Bake for 20 minutes or until cupcakes bounce back when lightly touched.
Frosting
Whip cream cheese, butter, and salt in a large mixing bowl on high speed until light and fluffy, about three minutes.
Mix in cheddar. Mix in powdered sugar a little bit at a time until fully incorporated.
Pipe onto cooled cupcakes.