Naughty Creamed Corn
By
Blythe Beck
JUMP TO RECIPE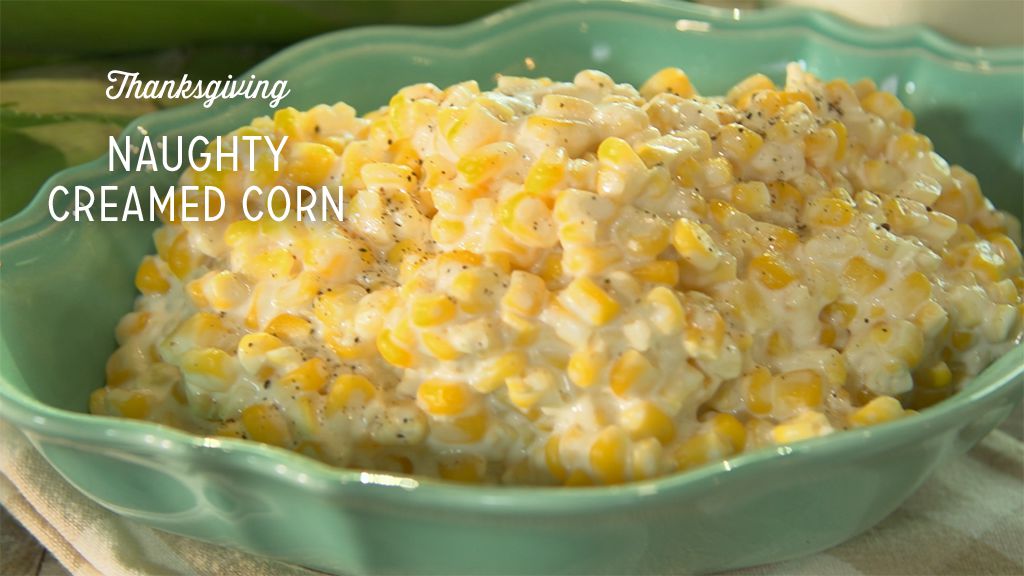 Difficulty: Easy
Prep time: 5 minutes
Cook time: 20 minutes
Servings: 6
Ingredients
6 ears corn, shucked
3 tablespoons unsalted butter
2 cloves garlic, minced
1 shallot, minced
1/4 cup white wine
1/2 cup cream cheese
1/4 cup heavy cream
kosher salt, to taste
Directions
Shuck and remove corn from ears.
In a sauté pan set on medium place butter in pan. Melt butter and add garlic and shallots.
Add corn kernels and season with salt. Make sure corn kernels are coated with butter. Add white wine. Let wine reduce and then add heavy cream allow to reduce. Once cream and wine is reduced add in cream cheese and allow to melt.