Jack-O-Lantern Grilled Cheese Apple Sandwiches
By
Paula Deen
JUMP TO RECIPE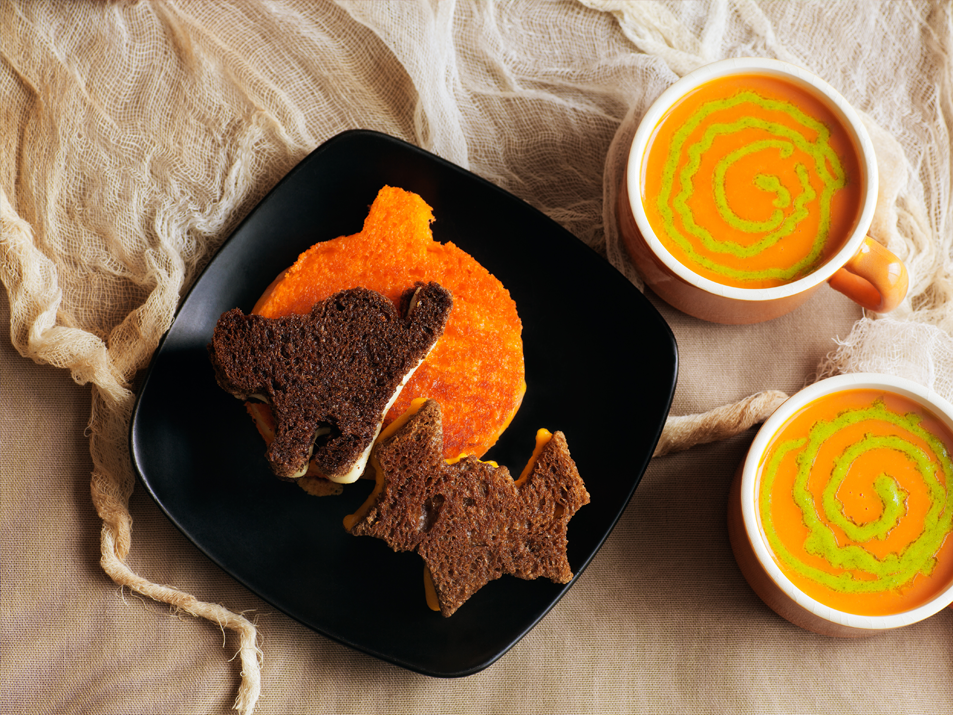 Difficulty: Easy
Prep time: 20 minutes
Cook time: 6 minutes
Servings: 12
Ingredients
12 slices white sandwich bread
12 slices pumpernickel bread
4 tablespoons butter
12 slices Monterey Jack cheese
12 slices mild cheddar cheese
12 slices deli ham
1/4 cup honey Dijon mustard
2 Granny Smith apples, cut into matchsticks
Directions
Preheat a griddle over medium heat. Line a baking sheet with parchment paper.
Cut out slices of bread using the pumpkin cookie cutters. Spread a thin layer of butter on one side of each slice. Use the same cookie cutter to cut out pumpkin shapes in the Monterey Jack and cheddar cheese.
Lay the slices of bread onto a parchment-lined baking sheet, butter side down. Spread a layer of honey mustard on each side of bread.
Place a piece of Monterey Jack on half of the slices of bread, then a slice of ham, then a pinch of apples. Top with a slice of cheddar, then place a slice of bread on top.
Place on griddle, cook for 2-3 minutes per side. Serve to all of your li'l jack-o-lanterns!