French Onion Pork Chops
By
Jamie Capella, Prizewinning Plates Winner
JUMP TO RECIPE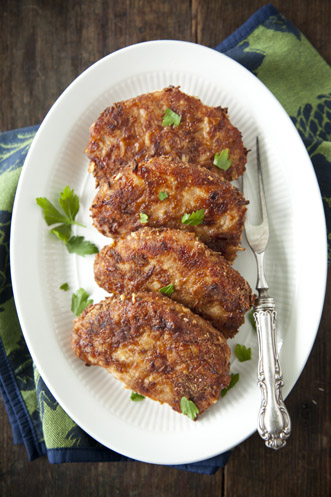 Difficulty: Easy
Prep time: 10 minutes
Cook time: 20 minutes
Servings: 4
Ingredients
4 boneless pork chops
2 packs French onion soup mix
1/2 cup breadcrumbs
2 eggs
Directions
Preheat oven to 400 °F.
Prepare two pans. In one pan, crack the eggs and beat them. In the other, mix together the breadcrumbs and soup mix.
Coat the pork chops, first with the beaten eggs, then with the breadcrumb mixture. Take care to coat both sides.
Place pork chops on a baking sheet and bake for 20 minutes, flipping after 10 minutes.