French Onion Dip
By
Paula Deen
JUMP TO RECIPE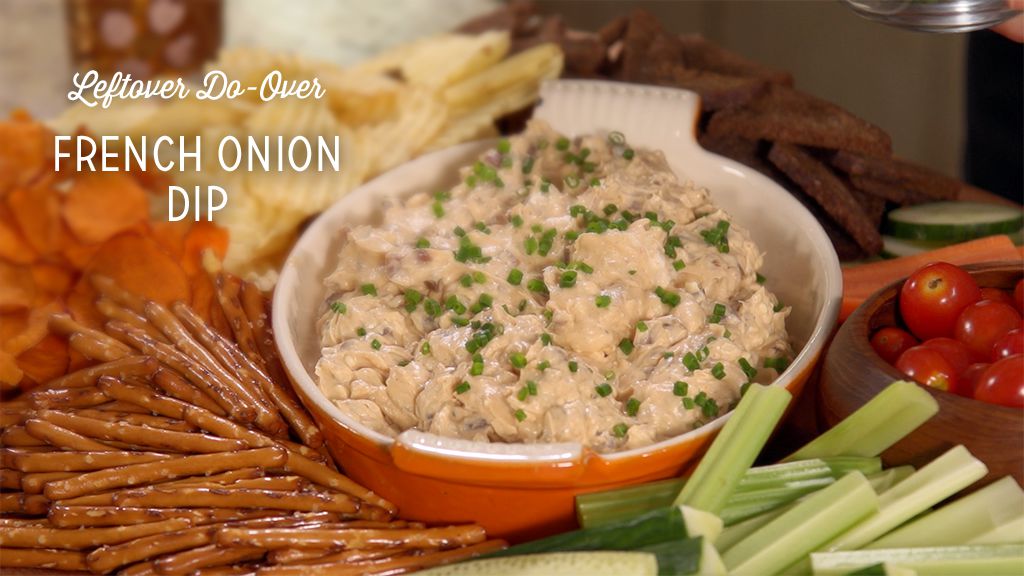 Difficulty: Easy
Prep time: 10 minutes
Cook time: 10 minutes
Servings: 6 to 8
Ingredients
2 large Vidalia onion, diced
4 tablespoons unsalted butter
1 tablespoon paprika
1 teaspoon kosher salt
½ teaspoon freshly ground black pepper
1 (8-oz) package cream cheese, room temperature
1 (16-oz) container sour cream
1 tablespoon French onion soup mix
¼ teaspoon cayenne pepper
Directions
In a large sauté pan over medium heat, melt butter. Add onions and season with pepper. Lower heat and let sauté until caramelized, about ten minutes. Remove from heat and let cool.
In a medium bowl, beat together the cream cheese and sour cream. Add the onion soup mix and beat. Once mixed, stir in the caramelized onions with a rubber spatula and add the paprika and cayenne.
Transfer to a serving dish and place in the fridge for at least one hour before serving.
Garnish with chives and serve with potato chips, pita chips and fresh vegetables.