Homemade Creamed Potatoes
By
Deen Brothers
JUMP TO RECIPE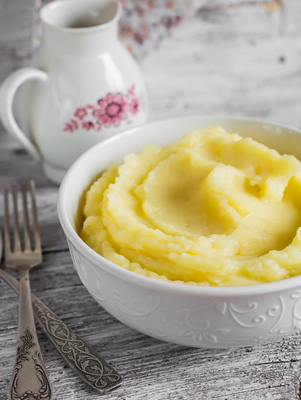 Featured in:
The Deen Bros. Y'all Come Eat
Difficulty: Easy
Servings: 6
Ingredients
2 pounds russet potatoes
Salt
3/4 cup milk
1/2 cup 1 stick unsalted butter
Freshly ground black pepper
Directions
Put the potatoes in a large pot with enough salted water to cover. Bring to a boil and cook about 15 minutes or until very tender. Meanwhile, in a small saucepan, warm the milk and butter.
Drain the potatoes and return them to the pot. Mash potatoes well with a potato masher; use a wooden spoon to beat in the buttery milk. Season to taste with salt and pepper.