Deviled Eyeballs
By
Paula Deen
JUMP TO RECIPE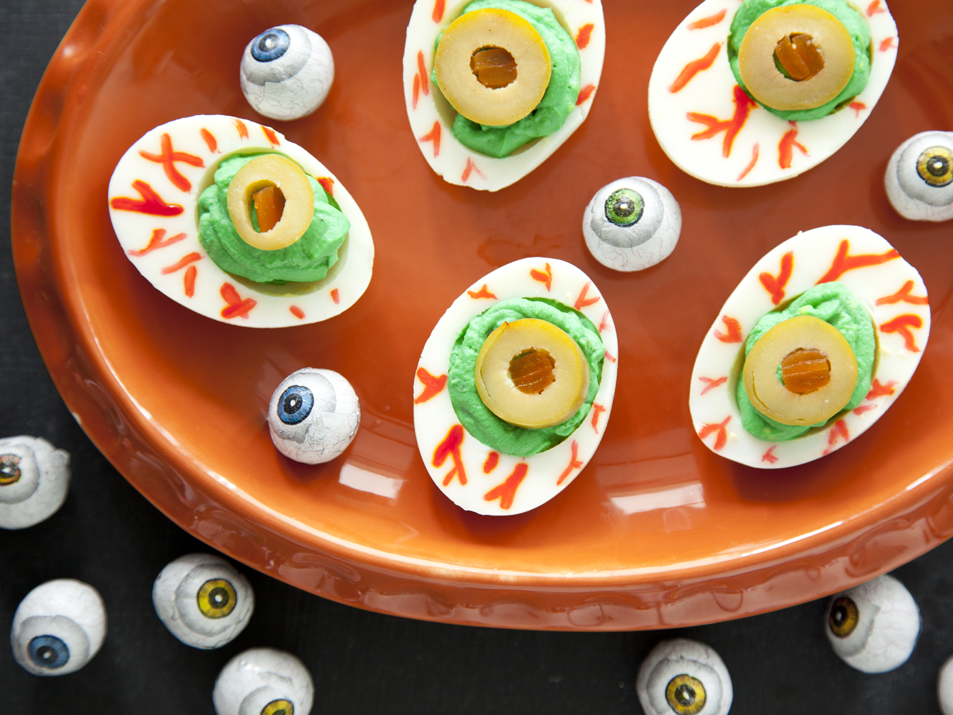 Difficulty: Easy
Prep time: 10 minutes
Servings: 12
Ingredients
7 large hard-boiled eggs, peeled
1/4 cup mayonnaise
1 1/2 tablespoons sweet pickle relish
1 teaspoon dijon mustard
2 teaspoon green food coloring or less
kosher salt
freshly ground black pepper
6 green olives stuffed with pimento, sliced in half
red food coloring paste
Directions
Halve 7 eggs lengthwise. Remove yolks and place in a small bowl.
Mash the yolks with a fork and stir in mayonnaise, pickle relish, mustard, and green food coloring. Add salt and pepper, to taste.
Fill 12 egg whites halves evenly with yolk mixture (discarding 1 white). Place a green olive on top of the yolk. Using a fine brush or toothpick, draw on the red veins around the whites of the eyes.