Coconut Cake
By
Paula Deen
JUMP TO RECIPE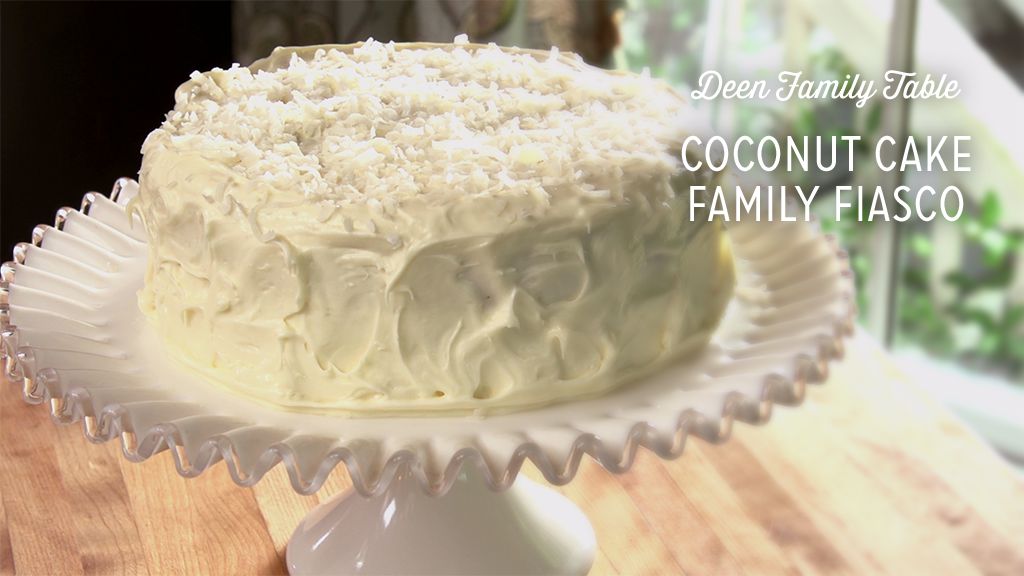 Difficulty: Medium
Prep time: 10 minutes
Cook time: 10 minutes
Servings: 10
Ingredients
1 1/2 cups (3 sticks) divided butter
2 cups plus 3/4 cup for filling sugar
4 large room temperature eggs
3 cups sifted self rising flour
1 cup unsweetened coconut milk
2 teaspoons plus 1 1/2 teaspoons for frosting vanilla extract
1 cup sour cream
1/4 cup whole milk
1/2 cup plus more for sprinkling sweetened coconut flakes
2 (8 oz) packages cream cheese
2 cups sifted or whisked to remove lumps confectioner's sugar
1/2 cup sweetened cream of coconut
Directions
Preheat oven to 350 °F. Butter and flour 3 (9 inch) round cake pans.
Cream 1 cup butter and 2 cups sugar together in a standing mixer outfitted with the paddle attachment until light and fluffy, about 7 minutes. Add the eggs, one a time, beating well after each addition.
Add the flour and coconut milk, alternately, beginning and ending with the flour. Mix in 2 teaspoons vanilla.
Divide the batter among the 3 prepared cake pans. Bake for 25 minutes, until a toothpick inserted into the center of the cake comes out clean. Cool on wire racks for 10 minutes, then remove cakes from pans and cool completely on the wire racks.
To make the frosting: In a bowl, beat together the cream cheese and 1/2 cup butter using an electric hand-held mixer. Gradually add the confectioner's sugar and beat until light and fluffy. Beat in the coconut cream and 1 1/2 teaspoons vanilla.
To make the filling: Mix together the sour cream, 3/4 cup sugar, milk and coconut flakes in a large bowl.
Once cake layers are cool, poke all over with a wooden skewer. Spread 1/3 of the filling over the first cake round, letting the filling fall into the holes you have poked. Top with a second round, spread another 1/3 of the filling over the top, and finally top with the final layer and spread the remaining filling over the top.
The filling step can be done up to 3 days ahead of time so the cake can fully absorb the layers.
Frost the top and sides of the cake then sprinkle the tops and sides with remaining coconut flakes.