Claire's Sriracha Sauce
By
Claire Handleman
JUMP TO RECIPE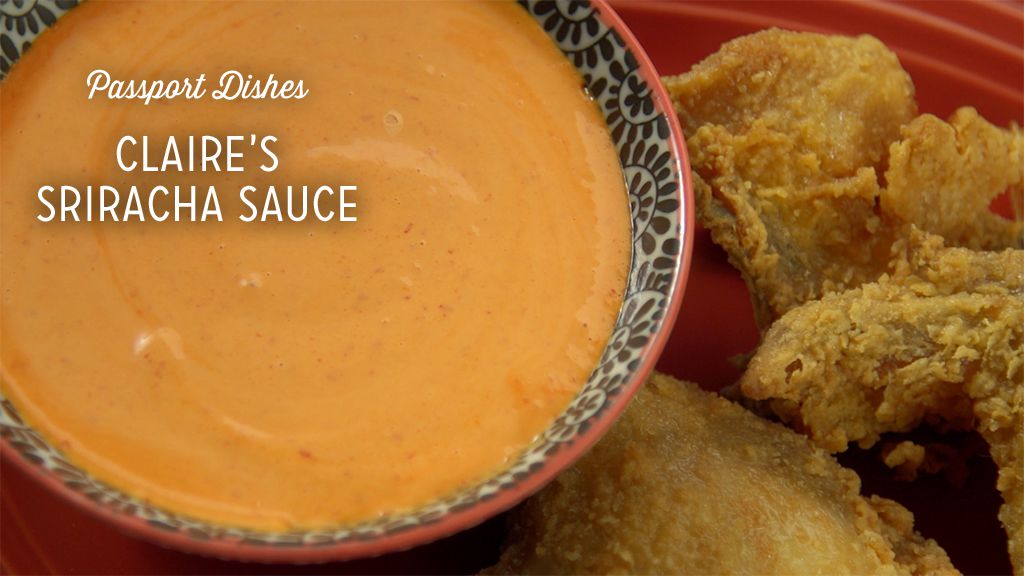 Difficulty: Easy
Prep time: 2 minutes
Cook time: 2 minutes
Servings: 2
Ingredients
1 1/2 lbs (substitute fresno peppers if you can't find), seeded and membranes removed red jalapeños
7 or 8 large cloves peeled garlic
1/3 cup apple cider vinegar
1 1/2 teaspoons kosher salt
2 tablespoons fish sauce
3 tablespoons honey
3 tablespoons tomato paste
Directions
Blend all ingredients in a blender on high until completely smooth.
Pour into a pot and place over medium-high heat. Bring to a boil, then reduce to a simmer. Cook 10-15 minutes until the sauce no longer tastes raw and the foam has subsided.
Let cool, then transfer to a jar or a squeeze bottle.