Candy Corn and Snack Mix Bark
By
Jamie Deen
JUMP TO RECIPE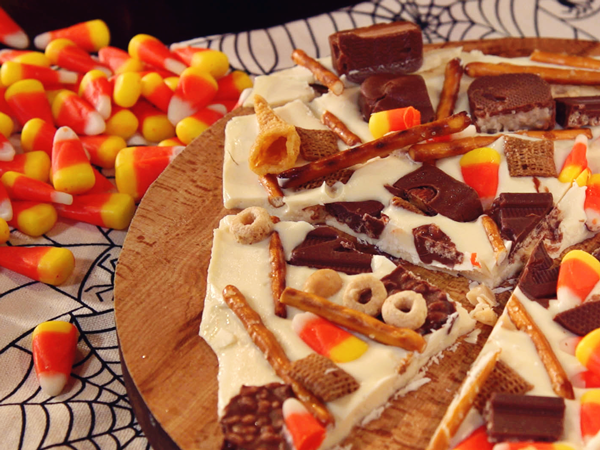 Difficulty: Easy
Prep time: 10 minutes
Cook time: 10 minutes
Servings: 10
Ingredients
1 lb chopped white chocolate
1 1/2 cups (leftover) snack mix
1/2 cup candy corn
(leftover from Halloween), chopped candy bars
optional non-stick spray
Directions
Line an 8-inch square baking dish with parchment, leaving an overhang on 2 sides. Spray with nonstick spray (optional).
In a double boiler or a medium heatproof bowl set over a saucepan of simmering water, add the white chocolate. Stir often until melted and smooth, about 6-7 minutes.
Spread the white chocolate into the prepared baking dish and sprinkle with the leftover snack mix, candy corn and candy bars.
Chill until firm, about 1 hour. Remove the bark from baking dish and break into pieces.