Zucchini and Corn Casserole
By
Paula Deen
JUMP TO RECIPE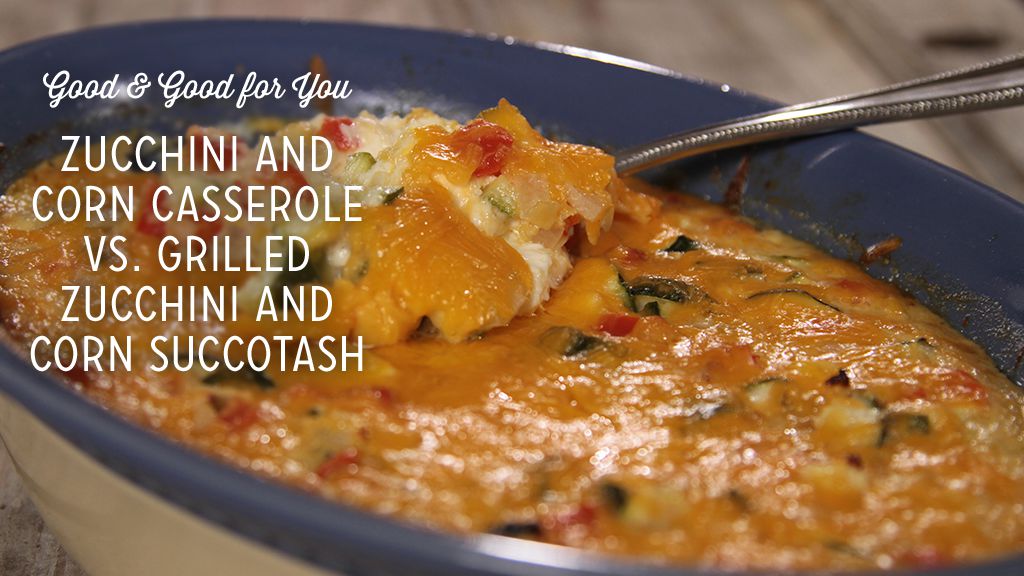 Difficulty: Easy
Prep time: 10 minutes
Cook time: 35 minutes
Servings: 10
Ingredients
1 1/2 lbs (small) zucchini
1 (8 oz) can cream-style corn
2 lightly beaten eggs
chopped Vidalia onion
chopped small red bell pepper
4 tablespoons butter
2 tablespoons cream cheese
1/2 teaspoon salt
1/4 teaspoon black pepper
1 cup grated sharp cheddar cheese
1 teaspoon paprika
Directions
Preheat oven to 350 °F. Cook zucchini in enough boiling salted water to cover, about 5-6 minutes, or until just tender. Drain, cut into chunks and combine with corn and eggs.
Sauté onion and bell pepper in butter until golden brown, about 5 minutes. Add to zucchini and corn mixture and season with salt, pepper and paprika. Add cream cheese and mix.
Pour mixture into a greased casserole dish. Sprinkle cheese on top. Bake uncovered for 25 minutes, or until lightly browned and bubbly.