Zesty Lime Shrimp Skewers
By
Paula Deen
JUMP TO RECIPE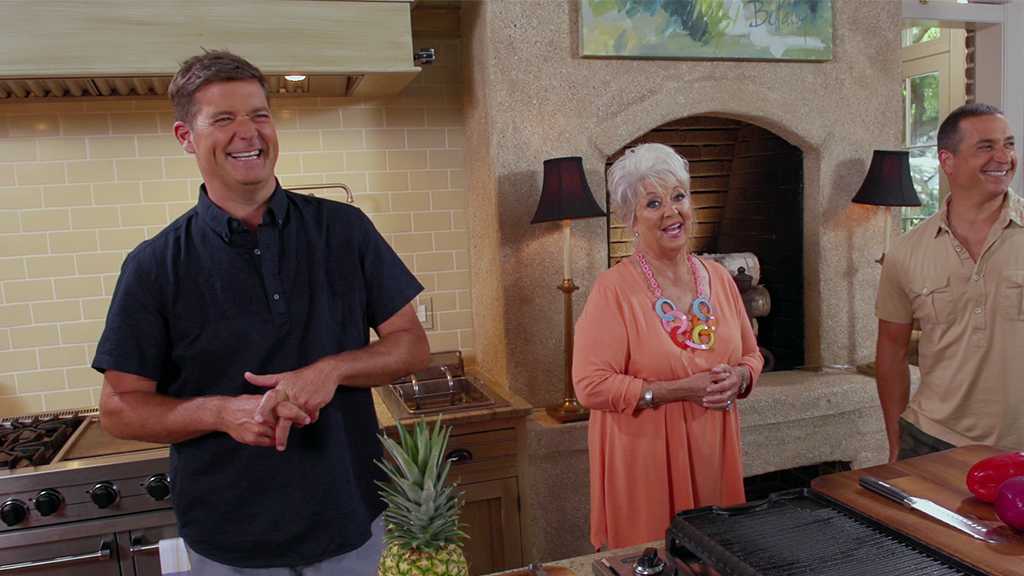 Difficulty: Easy
Prep time: 20 minutes
Cook time: 8 minutes
Servings: 8
Ingredients
1/3 cup vegetable oil
2 juiced limes
2 tablespoons rice wine vinegar
1 tablespoon light brown sugar
1/4 teaspoon crushed red pepper flakes
1 cut into 1-inch pieces red bell pepper
1 cut into 1-inch pieces red onion
1 (16 oz) can drained, cut into 1-inch pieces pineapple rings
1 lb peeled and deveined large shrimp
Directions
Whisk together oil, lime juice, vinegar, sugar, red pepper, salt and pepper in a medium casserole dish. Add shrimp and marinate at room temperature for 10 minutes.
Heat grill to 350 °F to 400 °F. Onto skewers, thread 1 piece of shrimp, 1 piece of bell pepper, 1 piece of onion and 1 piece of pineapple, alternating to fill the skewer.
Place shrimp kabobs on the grill, cover with grill lid and cook for 6 to 8 minutes or until shrimp turn pink and are cooked throughout (turning once, halfway through.) Remove skewers from grill and serve immediately.