Vanilla Sugar Cookie
By
Paula Deen
JUMP TO RECIPE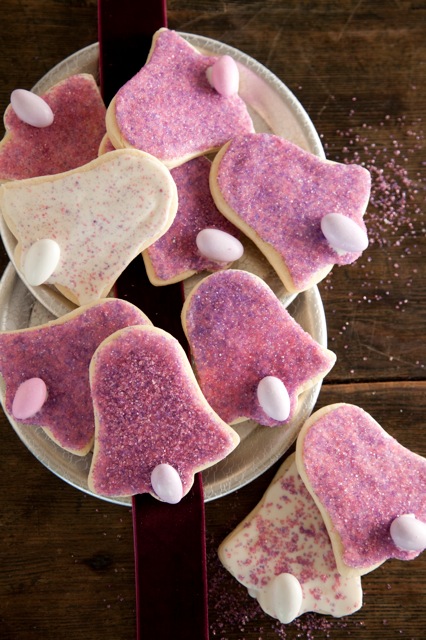 Difficulty: Medium
Prep time: 130 minutes
Cook time: 10 minutes
Servings: 15
Ingredients
1/2 cup plus 2 tablespoons granulated sugar
3/4 cup (1 1/2 sticks) unsalted butter
1 teaspoon baking powder
1 teaspoon salt
2 1/3 cups plus 2 tablespoons all purpose flour
1 large egg
1 teaspoon vanilla extract
Directions
In a medium bowl, sift together the flour, salt and baking powder. Set aside.
In the bowl of a standing mixer fitted with a paddle attachment, combine the butter and sugar and beat on medium speed until light and fluffy. Add the egg and vanilla and beat until combined.
Add the flour mixture in 2 batches, scraping down the bowl after each addition. Beat until the dough just comes together, being careful not to over mix.
Turn out the dough onto a lightly floured surface. Form the dough into a ball, wrap it in plastic, and refrigerate for 30 minutes.
Place the ball of dough between two pieces of parchment paper and roll out to 1/4 inch think. Keeping the dough in the parchment, transfer to a cookie sheet and place in the refrigerator for at least 1 hour.
Preheat the oven to 350 °F.
Cut out the cookies in the desired shapes and places on a half-sheet pan lined with parchment paper or an ungreased nonstick cookie sheet, at least 1 inch apart. Transfer to the freezer and chill for at least 15 minutes or until they are stiff.
Bake until the cookies are light golden brown, about 10 minutes.
Let cookies cool completely on the sheets before decorating. (They will still be soft when they come out of the oven and may break or become misshapen if they are moved off the sheets before cool.) Makes about 12 3-inch cookies.