Vanilla Bean Caramel Icebox Dessert
By
Paula Deen
JUMP TO RECIPE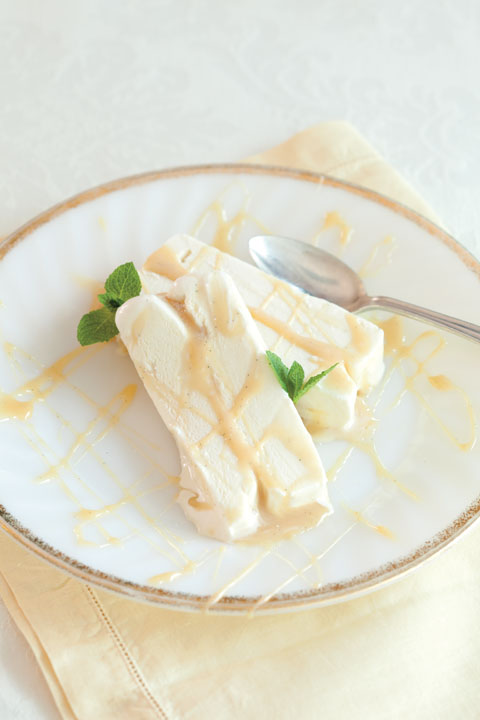 Difficulty: Easy
Prep time: 20 minutes
Cook time: 120 minutes
Servings: 10
Ingredients
Icebox Dessert
2 (14-oz) containers vanilla ice cream, softened and divided
1/4 cup heavy whipping cream
fresh mint, for garnish
Vanilla Bean Caramel
1 tablespoon vanilla bean paste
2 (14-oz) cans sweetened condensed milk
Directions
Line an 8×4-inch loaf pan with plastic wrap. Spread 1 container of ice cream in bottom of pan. Spoon 1 cup caramel over ice cream. Top with remaining container of ice cream. Cover tightly, and freeze until firm. Cut into slices, and serve immediately. Garnish with fresh mint and a drizzle of caramel, if desired.
Vanilla Bean Caramel
This sauce is wonderful drizzled over ice cream, stirred into coffee, or used in our icebox dessert.
In the top of a double boiler, combine sweetened condensed milk and vanilla bean paste. Place over simmering water, and cook over medium-low heat for 2 hours or until color deepens to a golden caramel. Remove from heat, and stir in cream. Store, covered, in refrigerator for up to 2 weeks.
**Makes 3 ½ cups