Turnip Greens
By
Paula Deen
JUMP TO RECIPE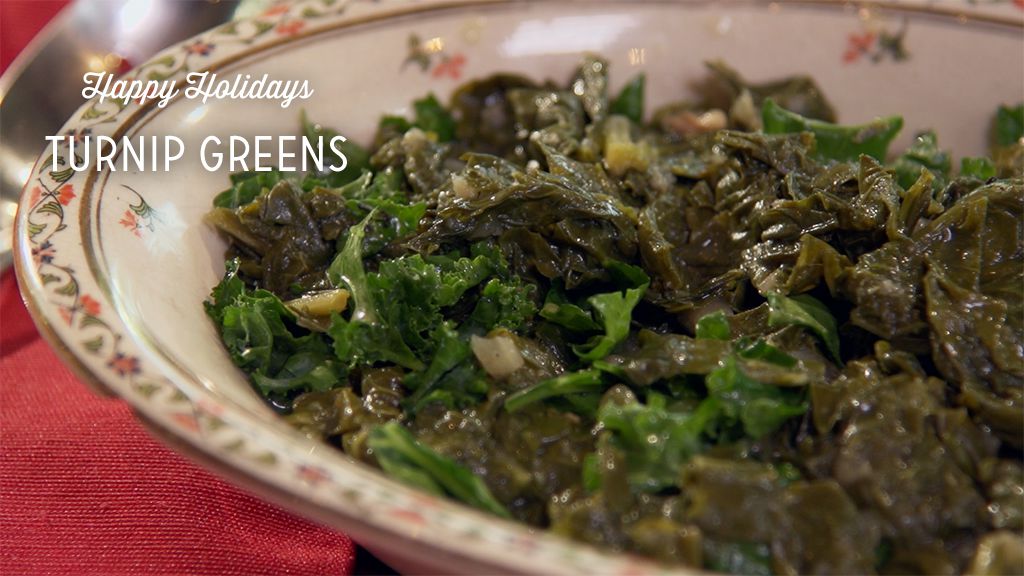 Difficulty: Easy
Prep time: 10 minutes
Cook time: 10 minutes
Servings: 10
Ingredients
1/2 stick butter
1 pig tail
1 diced onion
2 teaspoons Paula Deen's House Seasoning
2 to 3 bunches turnip greens
2 tablespoons optional bacon grease
2 cups water
Directions
In a 3-quart saucepan, melt 2 tablespoons of the butter and/or bacon grease (optional) over medium-high heat. Add the onion and sauté until it begins to soften, about 3 minutes. Add 1 quart water and the pig tail and House Seasoning. Bring to a boil, cover, then reduce the heat and allow the meat to cook for 2 hours.
Add the greens – they will fill the pot, but they will cook down very quickly. Bring to a boil, then reduce the heat to low, cover the pot, and cook the greens until they are tender, 20 to 40 minutes, depending on how young and tender they are and how tender you like your greens.
Note: When you reheat the leftovers, add 2 teaspoons hot sauce.