Szechuan Chicken With Angel Hair Pasta
By
Paula Deen
JUMP TO RECIPE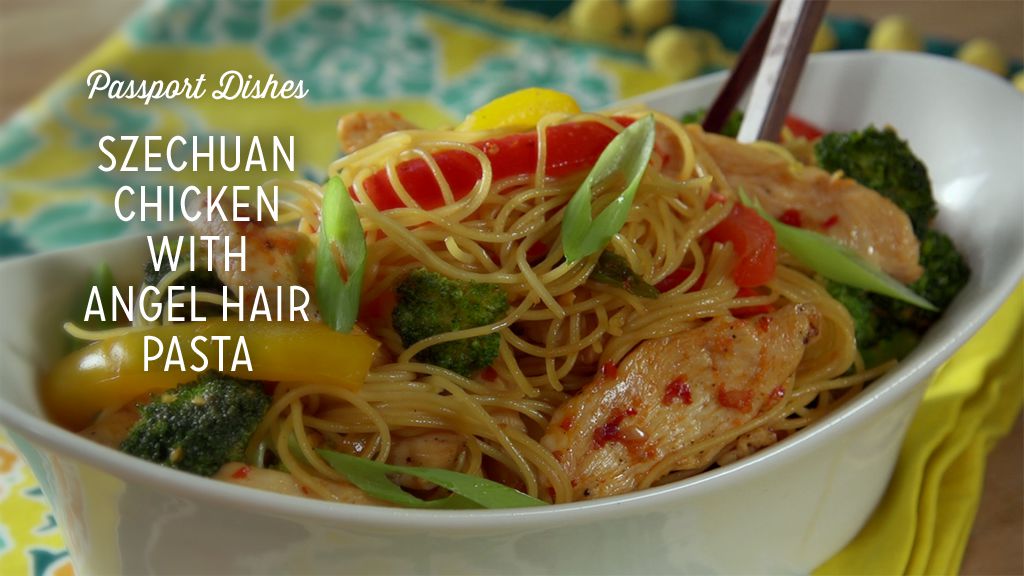 Difficulty: Easy
Prep time: 7 minutes
Cook time: 7 minutes
Servings: 7
Ingredients
1 tablespoon dark sesame oil
1/4 cup chili garlic sauce
4 boneless, skinless, cut into strips chicken breasts
1 lb angel hair pasta
1 1/2 lbs cut into florets broccoli crowns
1 cut into 1/2-inch strips red bell pepper
1 cut into 1/2-inch strips yellow bell pepper
12 green onions
2 cloves minced garlic
1/4 cup soy sauce
1 1/2 teaspoons minced fresh ginger
1 juiced lime
Directions
Bring a large pot of water to a boil for pasta. Add pasta to boiling water, cook as directed on package and drain.
Heat the sesame oil in a large skillet over medium heat. Add the chicken and cook for 4 minutes on each side, or until cooked through.
Add the broccoli, bell peppers and green onions to the pan with chicken. Cook the vegetables, stirring constantly, until they are crisp-tender.
In a separate bowl, whisk together garlic, chili-garlic sauce, soy sauce, ginger, honey and the juice of 1 lime. Add to pan, along with the cooked pasta. Toss ingredients to coat with the sauce.