Squash and Zucchini Cakes
By
Paula Deen
JUMP TO RECIPE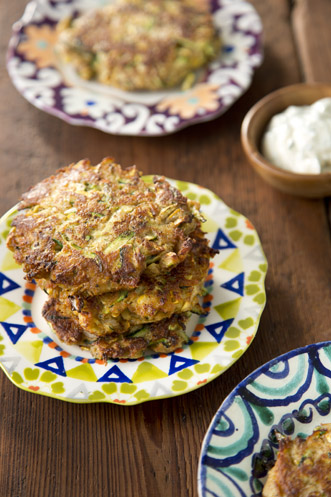 Difficulty: Easy
Prep time: 15 minutes
Cook time: 15 minutes
Servings: 15
Ingredients
1 large zucchini
2 small yellow squash
1 cup toasted breadcrumbs
1 cup shredded Parmesan cheese
1/3 cup minced Vidalia onion
2 large lightly beaten eggs
1 1/2 teaspoons dried Italian seasoning
1/2 teaspoon salt
1/4 teaspoon black pepper
1/2 cup (1 stick) butter
Directions
Grate zucchini and squash with a fine grater. Press between paper towels to remove excess moisture.
In a medium bowl, combine grated zucchini and squash and next 7 ingredients. Shape mixture into 2 inch patties, pressing together firmly.
In a large skillet, melt butter over medium heat. Cook squash and zucchini cakes 3 to 4 minutes per side or until lightly browned.