Sausage and Cheese Balls
By
Paula Deen
JUMP TO RECIPE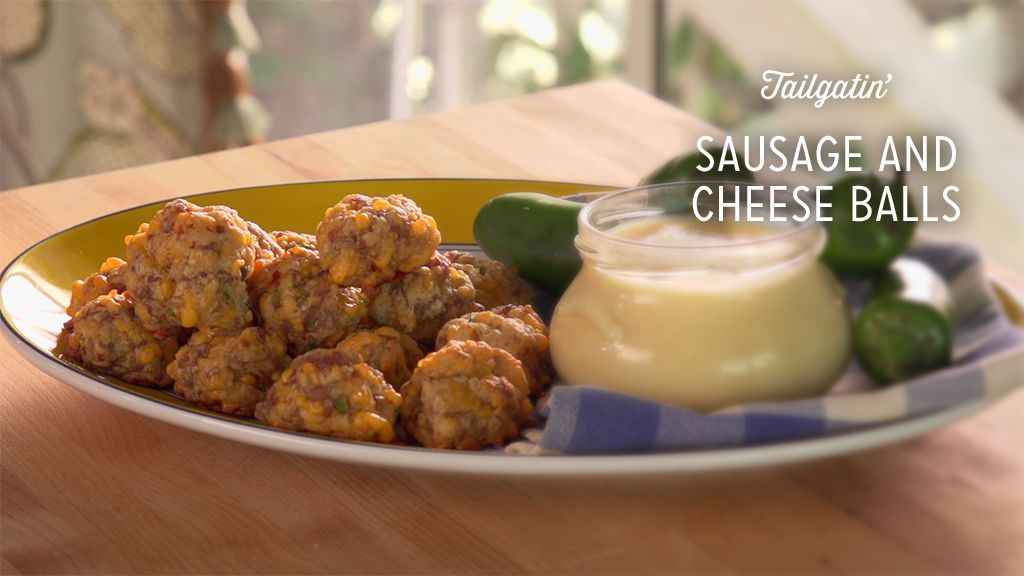 Difficulty: Easy
Prep time: 4 minutes
Cook time: 4 minutes
Servings: 4
Ingredients
1 lb bulk, room temperature spicy Italian pork sausage
2 cups grated, room temperature sharp cheddar cheese
2 tablespoons grated Vidalia onion
1/4 cup whole milk
2 cups baking mix
to taste kosher salt
to taste black pepper
non-stick spray
1/2 cup mayonnaise
2 tablespoons dijon mustard
2 tablespoons honey
Directions
For the balls: Heat oven to 375 °F. Line a sheet tray with foil and spray with non-stick spray.
Add all the ingredients to a stand mixer outfitted with a paddle attachment and blend together for 2 minutes.
Form into 1 inch balls, and place 1 inch apart on prepared sheet tray. Bake for 18 minutes, turning the balls halfway through baking.
For the dip: Combine mayonnaise, mustard, and honey in a bowl. Serve with hot sausage balls.