Peach Ice Cream
By
Paula Deen
JUMP TO RECIPE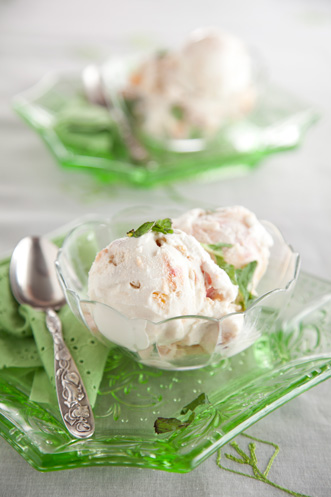 Difficulty: Easy
Prep time: 15 minutes
Cook time: 15 minutes
Servings: 15
Ingredients
3 large egg yolks
3/4 cup packed light brown sugar
1 1/2 cups heavy cream
1 1/2 cups whole milk
2 tablespoons fresh lemon juice
1 teaspoon vanilla extract
3 large ripe peeled, halved, pitted, and cut into bite-size chunks peaches
Directions
In a large bowl, whisk together the egg yolks and sugar.
In a large saucepan, bring the cream and milk to a simmer over low heat. Whisking constantly, slowly pour the hot milk mixture into the egg mixture until combined; return the combined mixture to the saucepan. Cook over low heat, stirring constantly, for 3 to 5 minutes or until the custard has thickened enough to coat the back of the spoon.. Immediately strain the custard into a bowl. Set the bowl in a larger bowl filled with ice water to cool, stirring occasionally.
Stir the lemon juice and vanilla into the cooled custard. Freeze in an ice cream maker according to the manufacturer's instructions, adding the peach chunks halfway through the churning process.