Kicked-Up Eggplant Parmesan
By
Deen Brothers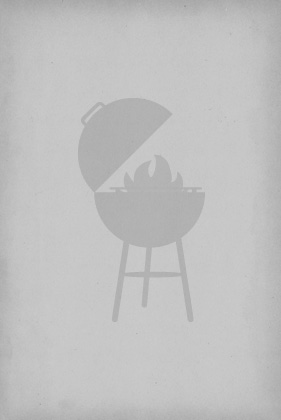 Prep time:

30 minutes

Cook time: 60 minutes
Servings: 8 to 10
Ingredients
1 (26-ounce) jar tomato sauce
2 tablespoons chopped fresh basil
1/4 teaspoon crushed red pepper flakes
3/4 cup All-purpose flour
3 eggs, beaten with 1 teaspoon salt
2 cups dried bread crumbs
2 1/2 pounds eggplant (about 2 large)
1 cup olive oil
1 1/2 cups ricotta cheese
4 ounces Parmesan cheese
12 ounces fresh mozzarella
salt, to taste
freshly ground black pepper, to taste
Directions
Preheat oven to 375F. In a medium saucepan, simmer the tomato sauce, basil, and red pepper flakes over medium heat for 10 minutes; set aside.
Place the flour in one large shallow dish, the egg and salt mixture in a second, and the bread crumbs in a third. Dip each eggplant slice in the flour, shaking off the excess; dip into the beaten egg, then dredge in the bread crumbs to coat.
In a large skillet, heat the oil over medium-high heat until hot but not smoking. Fry the eggplant in batches in the hot oil about 3 minutes per side or until golden brown. Transfer the eggplant to a paper towel-lined plate to drain. Add more oil to the skillet as needed.
Pour one-third of the tomato sauce in the bottom of a 13×9-inch casserole dish. Layer one-third of the eggplant over the sauce. Top with one-third of the ricotta, one-third of the Parmesan, and one-third of the mozzarella. Season lightly with salt and pepper. Repeat layers until all of the ingredients have been used, finishing with a layer of mozzarella.
Cover the pan loosely with aluminum foil. Bake for 30 minutes. Remove the foil and bake about 15 minutes more or until the cheese is completely melted and light golden. Let stand for 10 minutes before serving.