Hot Chocolate
By
Paula Deen
JUMP TO RECIPE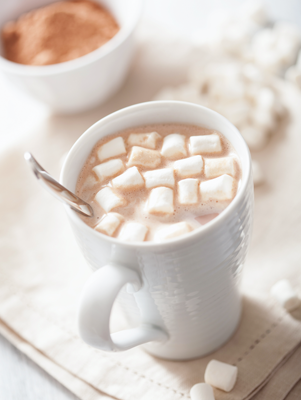 Featured in:
Paula Deen's My First Cookbook
Difficulty: Easy
Prep time: 10 minutes
Cook time: 8-10 minutes
Servings: 6
Ingredients
½ cup sugar
½ cup cocoa powder
1 quart whole milk (not low-fat)
one (7-ounce) can of whipped cream
mini marshmallows, for topping
Directions
Put the sugar and cocoa into the pot and whisk together. Pour in the milk and whisk again. Put the pot on the cooktop and turn on the heat to very low. Heat until it is hot but not boiling—this takes 8 to 10 minutes. Stir occasionally with the whisk, making sure that you mix in all of the cocoa.
Ladle into mugs and top each one with a squirt of whipped cream, a handful of mini marshmallows, or both!