Grilled Zucchini Corn Succotash
By
Jamie Deen
JUMP TO RECIPE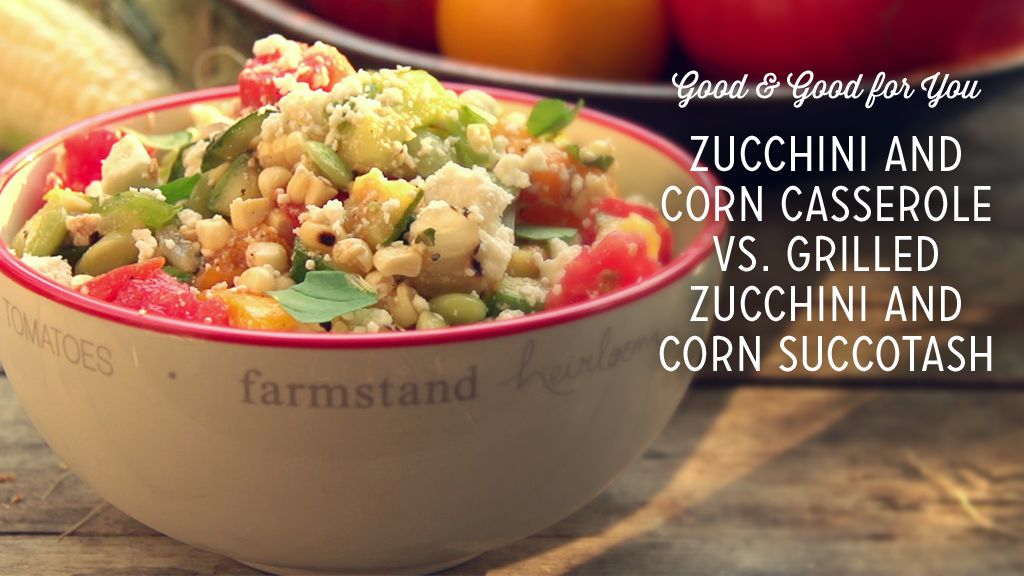 Difficulty: Easy
Prep time: 5 minutes
Cook time: 5 minutes
Servings: 5
Ingredients
3 (small), sliced lengthwise, 1/2-inch thick zucchini
4 ears shucked corn
3 cups chopped red heirloom tomatoes
1 package thawed and drained frozen lima beans
1 medium cut into 1/2-inch slices Vidalia onion
1 tablespoon extra virgin olive oil
1/4 cup queso fresco
Directions
Drizzle zucchini with olive oil and place on grill, along with the ears of corn and Vidalia onion. Grill the zucchini for 5 minutes, turning once. When the zucchini is cooked, dice into bite size pieces and place in large bowl.
Once the corn is nicely charred, remove the kernels from the cob and toss in with the zucchini. When the Vidalia onion is nicely charred, chop into bite sizes and toss in with the cooked vegetables.
Mix in the tomatoes, lima beans, extra-virgin olive oil and queso fresco and season with salt and pepper to taste.