Grilled Veggie Skewers
By
Paula Deen
JUMP TO RECIPE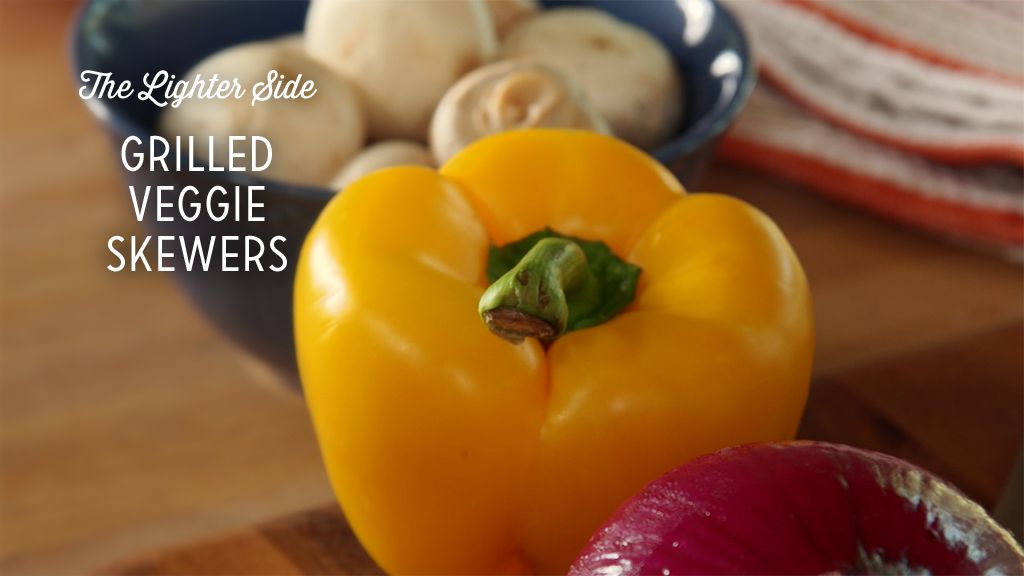 Difficulty: Easy
Prep time: 15 minutes
Cook time: 15 minutes
Servings: 15
Ingredients
1 1/2 tablespoons red wine vinegar
1/2 teaspoon salt
1/4 teaspoon black pepper
1/4 teaspoon dried oregano
1 clove finely chopped garlic
2 tablespoons olive oil
1 (16 oz) package cherry tomatoes
1 cut into 1/4-inch wide strips yellow bell pepper
8 oz stems trimmed and caps halved white mushrooms
1 cut crosswise into 1/4-inch thick slices zucchini
1 cut into 1/4-inch thick rings red onion
Directions
Preheat grill or grill pan.
In a small bowl, whisk together the vinegar, salt, black pepper, oregano and garlic. Whisk in the oil to make the marinade.
Combine the cherry tomatoes, bell pepper, mushrooms, zucchini and red onion in a shallow dish. Pour marinade over the vegetables and let marinate while grill heats up.
Place the veggies on skewers, and then onto grill pan. Cover. Grill (turning once about halfway through), until the vegetables are slightly charred and cooked through, about 15 minutes.