Cranberry and Date Roll Ups
By
Paula Deen
JUMP TO RECIPE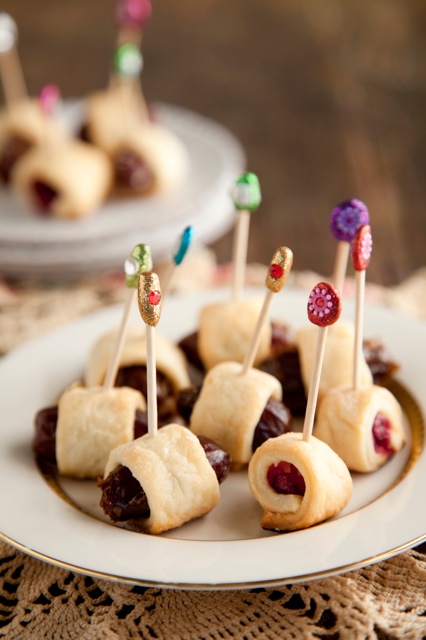 Difficulty: Easy
Prep time: 15 minutes
Cook time: 15 minutes
Servings: 15
Ingredients
1 cup butter
1/2 lb cream cheese
2 cups sifted all purpose flour
garnish confectioner's sugar
pitted dates
cranberries
Directions
Preheat oven to 375 °F.
Cream butter and cream cheese together. Blend in the flour and the salt, to taste. Chill for several hours until firm enough to roll out. Roll mixture to 1/4-inch thick on a cutting board generously sprinkled with confectioner's sugar. Cut dough into 1 by 3-inch pieces with a pastry wheel. Put dates and/or cranberries on the bottom of each strip and roll up. Place fold side down on a sheet tray.
Place in oven and bake for 15 to 20 minutes until golden brown. Sprinkle with confectioner's sugar to serve.