Crab Stuffed Flounder
By
Bubba Hiers
JUMP TO RECIPE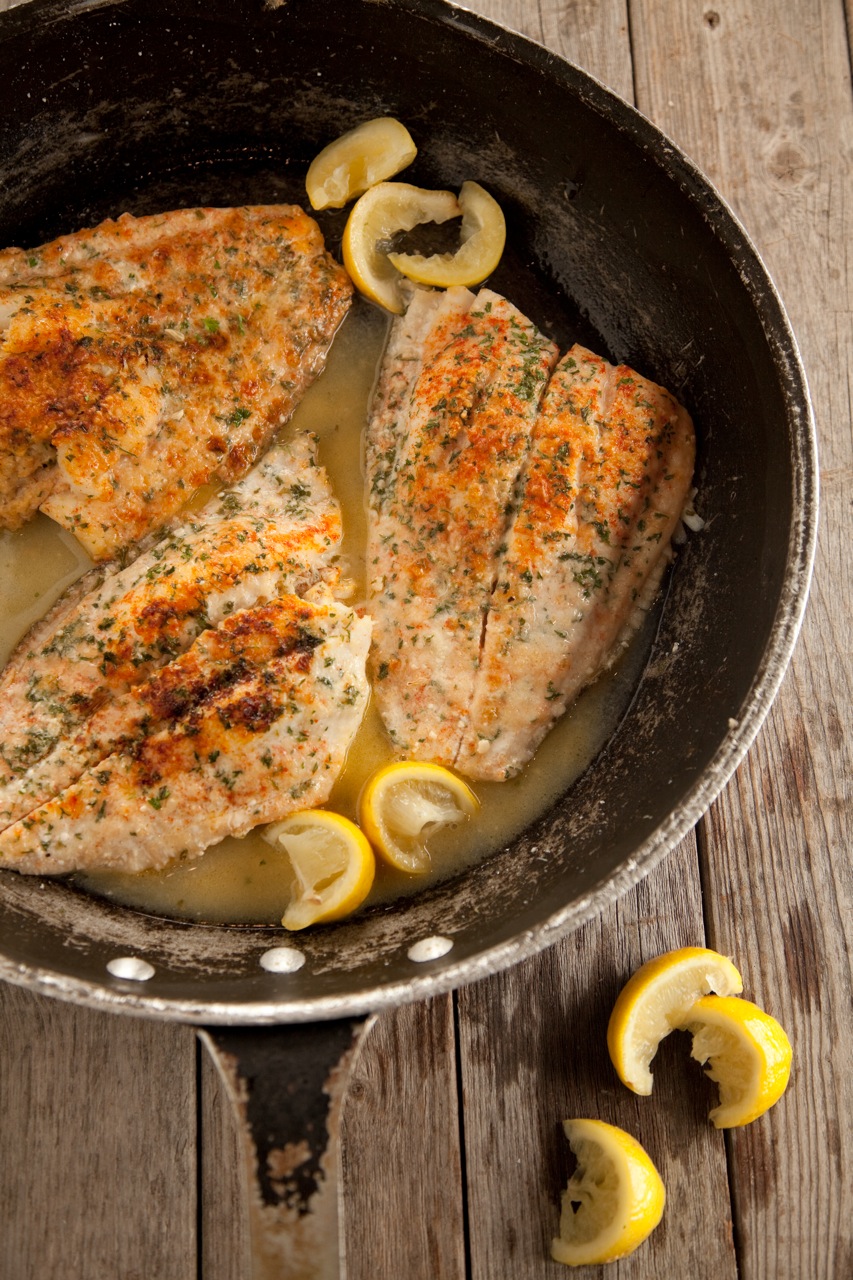 Difficulty: Medium
Prep time: 20 minutes
Cook time: 20 minutes
Servings: 20
Ingredients
2 (10 oz) flounder fillets
1/2 teaspoon salt
1/2 teaspoons freshly ground black pepper
1/2 teaspoon paprika
1 1/2 tablespoons butter
3 green tops, thinly sliced green onions
1 clove minced garlic
1 teaspoon chopped fresh parsley
1 small finely chopped green pepper
1 egg
1/8 teaspoon cayenne pepper
1/8 teaspoon garlic powder
3 tablespoons heavy cream
1 1/2 tablespoons spicy mustard
1/2 juiced lemon
2 tablespoons mayonnaise
10 crumbled medium to fine saltine crackers
1/2 lb picked clean of shells lump crabmeat
1/2 lb picked clean of shells claw crabmeat
2 sticks softened unsalted butter
1 tablespoon seafood base
1 thinly sliced green onion
Directions
Preheat the oven to 350 °F.
Sprinkle flounder with salt and pepper. Using a fillet knife, carefully open the flounder by cutting along the left and right sides of the seam down the middle of the fish to make pockets. Lay the cut sides back.
Stuff the flounder with the Crab Cake Mix, and press the sides down to cover the filling. Sprinkle with paprika.
Coat a glass baking dish with cooking spray. Place the fish in the dish and bake for 20 minutes. Without removing the dish from the oven, turn the oven to broil and broil for 5 additional minutes. When the fish is done, remove it from the oven. Slice a medallion of crab butter and place it on top of the grilled fish. Sprinkle fresh parsley on top for added color.
Crab Cake Mix:
In a medium skillet, melt the butter and saute the green onions, garlic, parsley and peppers until soft. Let cool.
In a mixing bowl, combine the egg, cayenne pepper, garlic powder, heavy cream, mustard, lemon juice and mayonnaise together. Gently mix in the saltine crackers and crabmeat. Add salt and pepper, if needed. Set aside to stuff in flounder.
Yield: 24 ounces
Crab Butter:
Fold the crab, butter, seafood base, and 1 green onion together in a medium bowl and mix until smooth. Remove from the bowl and shape into a log on a piece of parchment paper. Roll up and place in the freezer. Reserve for flounder.