Corrie's Brown Sugar Body Scrub
By
Paula Deen
JUMP TO RECIPE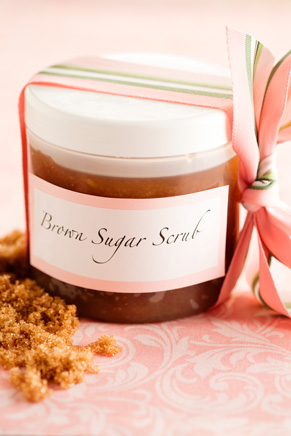 Difficulty: Easy
Ingredients
1 cup dark brown sugar
1/2 cup can substitute sweetened almond oil or vegetable oil extra virgin olive oil
1 teaspoon (cut open vitamin E liquid gel caps) vitamin E
1 teaspoon or your favorite citrus essential oil (optional) vanilla extract
1 tablespoon optional for dry skin honey
Directions
In a medium mixing bowl, combine oil, vitamin E and vanilla. Add the brown sugar and mix well.
To Use: In the shower, apply Corrie's Brown Sugar Body Scrub into skin and rinse. Can be used daily. Corrie's Note: Please be aware that oils can make the shower and bath surfaces very slippery.
Corrie's Gift Packaging Tip: I like to save plastic containers from other products and replace the label with one I made myself on the computer. Tie it up with a colorful ribbon and you have a wonderful homemade beauty gift!