Christmas Morning Coffee Cake
By
Paula Deen
JUMP TO RECIPE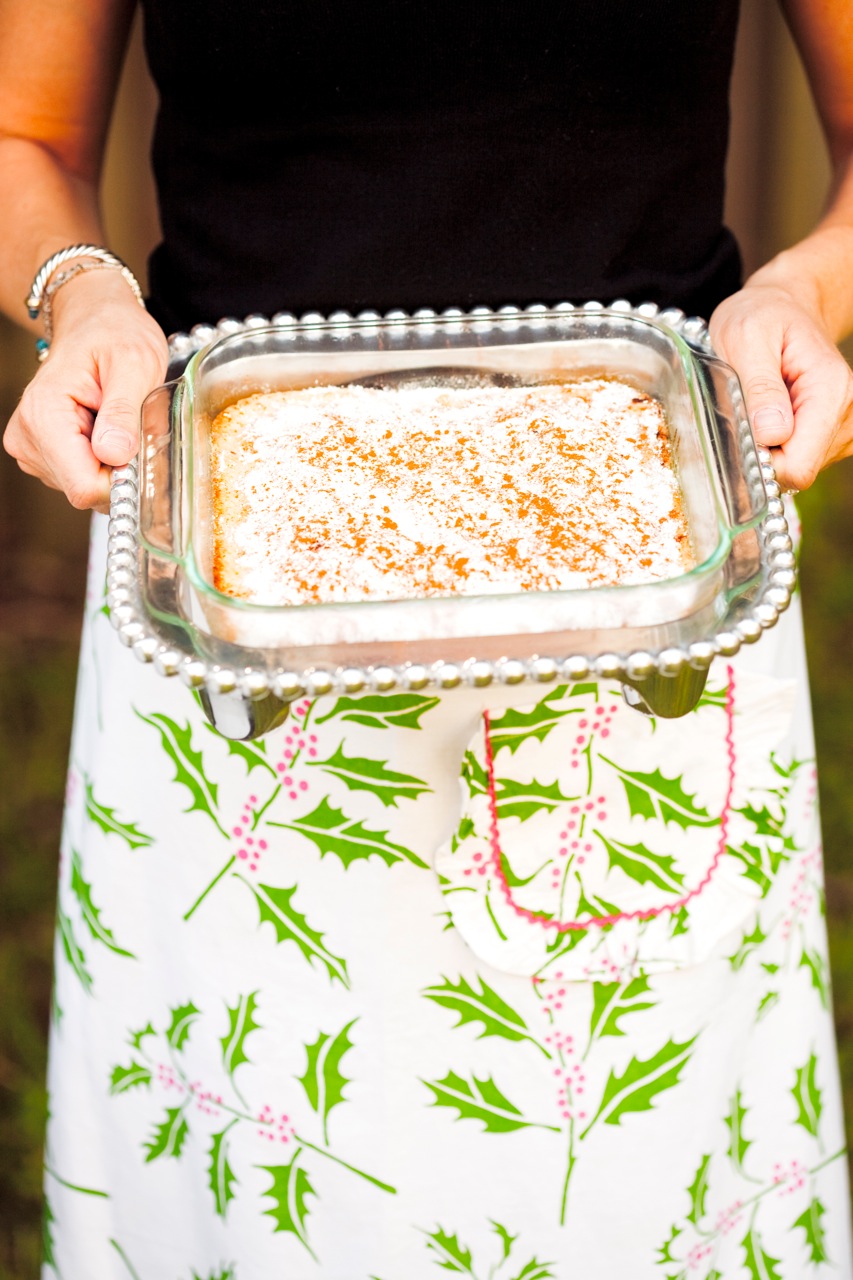 Difficulty: Easy
Prep time: 15 minutes
Cook time: 15 minutes
Servings: 15
Ingredients
1 1/3 cups flour
1 cup sugar
1 1/2 teaspoons baking powder
1/8 teaspoon salt
1/2 cup whole milk
1/2 cup butter-flavored shortening
3 teaspoons cinnamon
1 egg
Directions
Preheat oven to 350 °F. Combine flour, sugar, salt and baking powder. Use a whisk to ensure there are no lumps.
Remove a 1/2 cup of the flour mixture and set aside.
Then if you have a food processor, place your pastry blender and "cut in" the shortening until the flour mixture is combined. If you do not have a food processor use a standard mixer or good ole' fashion elbow grease.
Add milk and beaten egg into flour mixture.
Place into a 8×8 pan. Sprinkle with 1/2 cup of the reserved flour mixture on top of the batter.
Sprinkle with cinnamon.
Bake for 25 minutes.