Cheesy Garden Casserole
By
Paula Deen
JUMP TO RECIPE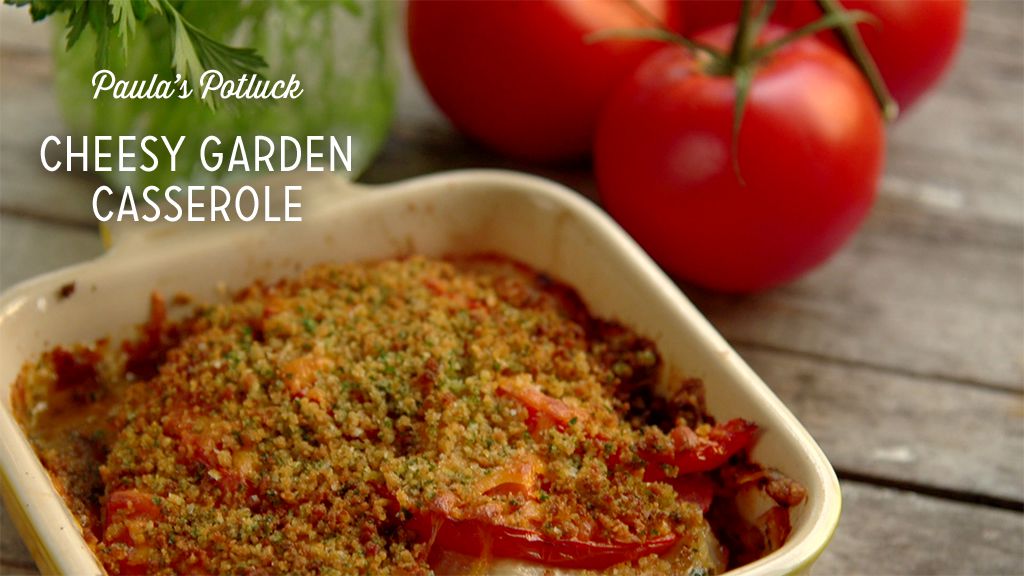 Difficulty: Easy
Prep time: 30 minutes
Cook time: 30 minutes
Servings: 6-8
Ingredients
2 tablespoons olive oil
4 large cut into 1/4-inch slices Vidalia onion
4 cut into 1/4-inch slices beefsteak tomatoes
1 1/2 teaspoons divided salt
1/2 teaspoon black pepper
1/2 tablespoon dried oregano
1 1/12 cups shredded cheddar cheese
3/4 cup made from stale bread bread crumbs
2 tablespoons melted, plus 1 tablespoon for greasing baking dish butter
Directions
Preheat oven to 375 °F.
Grease a shallow 2-quart baking dish with butter. In a medium skillet, heat the oil over medium heat. Add the onions and cook until golden and soft, about 5 minutes. Sprinkle with a pinch of salt.
Layer half of the tomatoes in the baking dish and top with half the onions, 1/2 teaspoon salt, half the black pepper, half the oregano and half the cheddar. Repeat with the remaining tomatoes, onions, 1/2 teaspoon salt, black pepper, oregano and cheddar.
In a small bowl, combine the breadcrumbs, melted butter and the remaining 1/2 teaspoon salt. Sprinkle over casserole. Bake the casserole until the top is golden brown and the tomatoes are tender, about 30 minutes.