Brussels Sprouts With Onions and Bacon
By
Paula Deen
JUMP TO RECIPE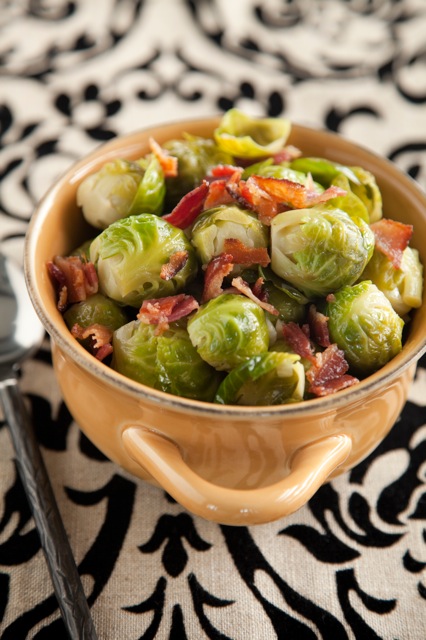 Difficulty: Easy
Prep time: 5 minutes
Cook time: 25 minutes
Servings: 4
Ingredients
1/2 lb finely diced lean bacon
1 medium diced yellow onion
2 cloves minced garlic
2 lbs trimmed Brussels sprouts
2 cups chicken broth
4 tablespoons butter
salt
freshly ground pepper
Directions
In a heavy-bottomed pot over medium heat, fry the bacon until crisp. Remove the bacon and drain on paper towels.
Sauté the onion and garlic in the bacon fat over low heat until soft, about 3 minutes. Add the Brussels sprouts and stir them around so that they are coated with the bacon fat. Season with salt and pepper, to taste.
Add the broth and cook, covered, over low heat until the sprouts are easily pierced with a fork, about 12 to 15 minutes. Stir in the butter and transfer the sprouts to a serving dish. Garnish with bacon bits and serve.