BBQ Short Rib Sliders With Coleslaw
By
Paula Deen
JUMP TO RECIPE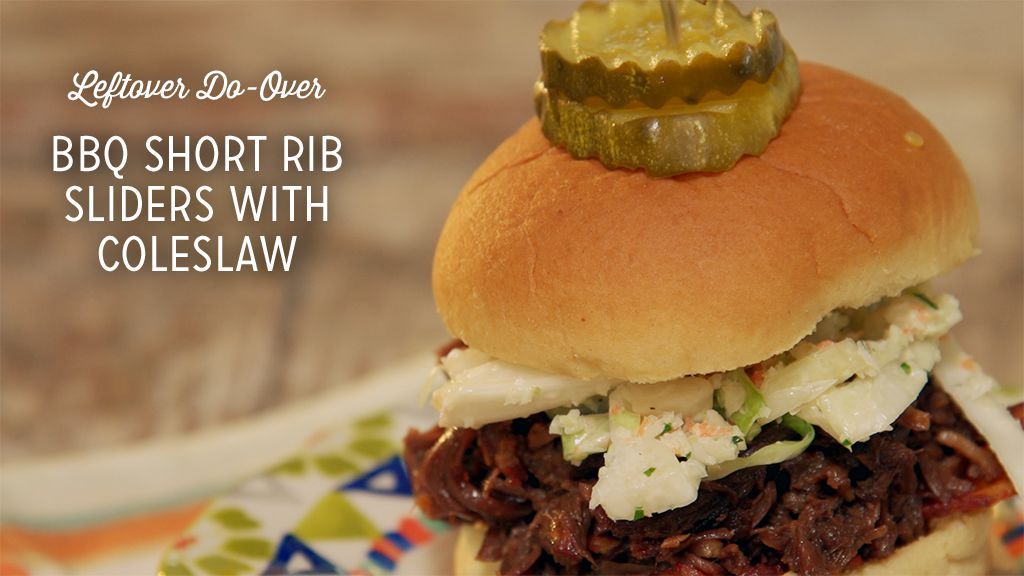 Difficulty: Easy
Prep time: 30 minutes
Cook time: 1 hour
Servings: 6
Ingredients
1 lb braised, plus 1 cup braising liquid reserved from cooking ribs bbq short ribs
4 pieces cooked and chopped bacon
1/2 chopped green bell pepper
1 chopped green onion
2 chopped carrots
2 tablespoons parsley
1 head cabbage
1/4 cup mayonnaise
1/2 teaspoon Paula Deen Silly Salt
1/4 teaspoon coarsely ground black pepper
2 tablespoons sugar
1/4 teaspoon lemon pepper seasoning
1 tablespoon white vinegar
potato slider buns
bread and butter pickles
Directions
Debone and chop leftover bbq short ribs. Add the rib meat, crumbled bacon and reserved braising liquid to a high-sided skillet and cook over medium-high heat. Let simmer.
In a food processor, add half the cabbage and pulse lightly–do not let cabbage become mushy. Thinly slice the remaining cabbage. Add the bell pepper, onion, carrot and parsley and pulse.
In a large bowl, whisk together mayonnaise, silly salt, black pepper, sugar, lemon pepper seasoning and white vinegar. Add the slaw ingredients from processor and toss. Continue adding mayonnaise to reach desired consistency. Chill for an hour.
Place the short rib mixture on the bottom half of a potato bun. Top with coleslaw and a pickle slice.