Back to School PB&J Bars
By
Shay Shull
JUMP TO RECIPE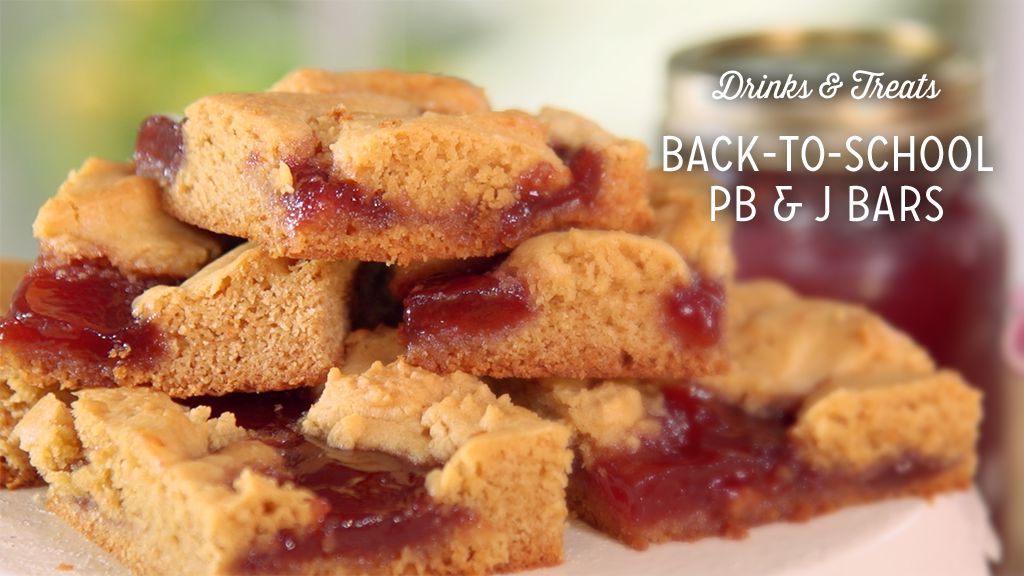 Difficulty: Easy
Prep time: 10 minutes
Cook time: 30 minutes
Servings: 10
Ingredients
1 box yellow cake mix
1/2 cup vegetable oil
2 eggs
1 cup creamy peanut butter
1 1/2 cups (your favorite type) jam
Directions
Preheat oven to 350 °F. Grease one 9×13-inch pan.
In a mixing bowl, combine cake mix, veggie oil and eggs with an electric mixer. Beat in peanut butter. Spread 2/3 of the mixture across the bottom of your pan.
Spread jelly across the top of your base layer in your pan. Take the remaining batter and dot it across the top. It won't spread evenly across the top, so just drop it around and when it bakes, it will spread out.
Bake about 30 minutes or until the bars are brown around the edges. Let the bars cool on the counter at least 30 minutes before slicing and serving.