Tomato Basil Mac and Cheese Mini Casseroles
By
Paula Deen
JUMP TO RECIPE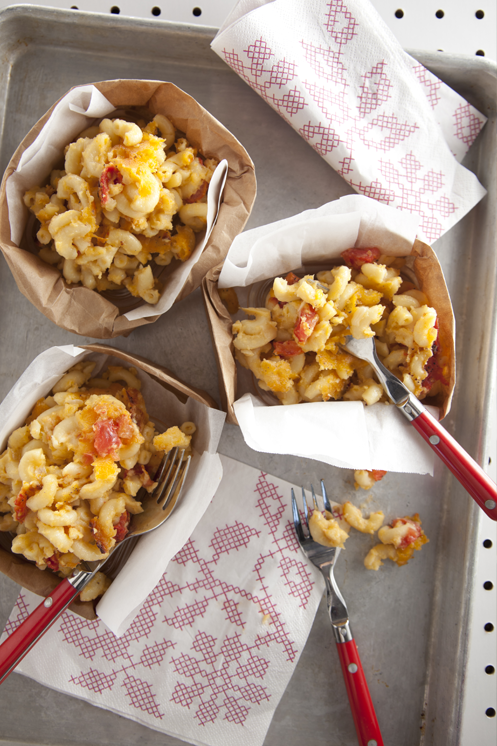 Difficulty: Easy
Prep time: 5 minutes
Cook time: 5 minutes
Servings: 5
Ingredients
1 lb elbow macaroni
3 tablespoons unsalted butter
1/2 cup all purpose flour
4 cups milk
3 cups sharp cheddar cheese
1 1/2 cups halved grape tomatoes
1/4 cup chopped fresh basil
1 teaspoon salt
1 cup panko breadcrumbs
1/4 cup chopped fresh parsley
Directions
Preheat oven to 400 °F. Spray a 13 by 9-inch baking dish with cooking spray.
Cook pasta until tender. Drain. In a small bowl, combine panko and parsley. Set aside.
In a large saucepan over medium heat, melt butter. Add flour, stirring constantly with a whisk. Gradually add milk, stirring constantly until smooth. Add cheese, stirring constantly until thick and creamy. Add macaroni, salt, tomatoes and basil. Spoon into prepared baking dish. Top with reserved panko mixture. Bake until golden and bubbly, about 25 minutes.