Toffee Gooey Butter Cake
By
Paula Deen
JUMP TO RECIPE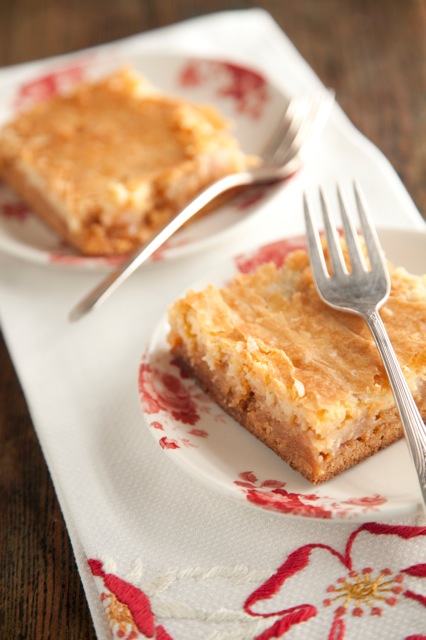 Difficulty: Easy
Prep time: 15 minutes
Cook time: 15 minutes
Servings: 15
Ingredients
1 (18.2 oz) package yellow cake mix
1 large egg
1 cup melted divided butter
1 (8 oz) package softened cream cheese
2 large eggs
1 teaspoon vanilla extract
1 (1 lb) box confectioner's sugar
1 cup toffee bits
Directions
Preheat the oven to 350 °F. Spray a 13 by 9 by 2-inch baking pan with vegetable oil cooking spray.
In the bowl of an electric mixer at medium speed, combine the cake mix, egg and butter (1 stick) and mix well. Pat evenly into the bottom of the prepared baking pan and set aside.
In a bowl, mix together the cream cheese, eggs, vanilla extract, confectioners' sugar and butter (1 stick). Beat on medium speed until smooth. Fold in the toffee bits with a spatula.
Pour the filling over the cake mixture and spread it evenly. Bake until the center is just a little bit gooey, about 40 to 50 minutes. Remove from the oven and allow to cool completely. Cut into pieces and serve.