Toasted Pound Cake With Blueberry Coulis
By
Paula Deen
JUMP TO RECIPE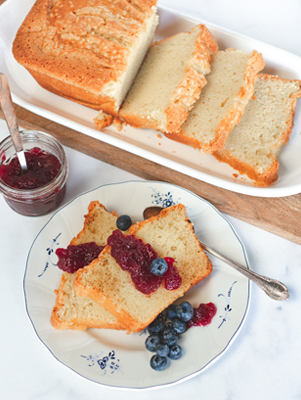 Difficulty: Easy
Prep time: 10 minutes
Cook time: 10 minutes
Servings: 10
Ingredients
2 slices 1-inch thick vanilla pound cake
1 (4.4 oz) container blueberries
2 tablespoons sugar
2 tablespoons water
2 slices 1/4 inch thick pineapple
2/3 cup thawed frozen whipped topping
6 sliced strawberries
Directions
1. Preheat oven to 350°.
2. Place cake slices on a baking sheet and bake for 10 minutes.
3 In a small saucepan, combine blueberries, sugar and 2 tablespoons water. Cook over medium heat for 3 minutes or until sauce reduces and thickens.
4. Place cake slices in serving dishes and top with blueberry sauce, pineapple, whipped topping and strawberries; serve immediately.