The Heavyset Cheese Ball
By
Paula Deen
JUMP TO RECIPE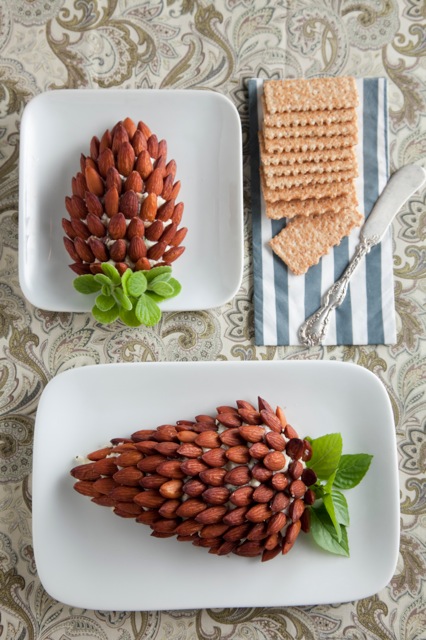 Difficulty: Easy
Prep time: 15 minutes
Cook time: 15 minutes
Servings: 15
Ingredients
1 1/4 cups whole natural almonds
1 (8 oz) package cream cheese
1/2 cup real mayonnaise
3 slices crispy cooked crumbled bacon
1/2 teaspoon dill weed
1 tablespoon chopped green onion
Directions
Preheat oven to 300 °F.
Place and spread all the almonds on a cookie sheet or in a shallow pan, pushing the almonds around until they turn color, about 20 minutes.
Mix together the cream cheese and the mayonnaise. Add the bacon, salt and pepper, dill and onion. Chill overnight.
On a serving platter, make 2 pine cone shapes with the cheese. Begin to press the almonds at a slight angle into the cheese, starting at the narrow end of the pine cone shape.
Do this in rows, continuing to overlap rows until all the cheese is covered. Garnish with fake sprigs, or real ones, or with rosemary.
Serve at room temperature and spread on crackers.