Sweet Potato Home Fries
By
Paula Deen
JUMP TO RECIPE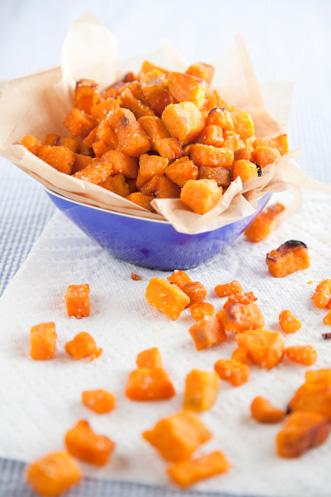 Difficulty: Easy
Prep time: 5 minutes
Cook time: 5 minutes
Servings: 5
Ingredients
2 tablespoons vegetable oil
4 peeled and cubed sweet potatoes
salt
sugar
Directions
Preheat oil in large cast iron skillet or deep-fryer.
Place sweet potatoes in a large saucepan and cover with cold water. Bring to a boil, reduce heat, and cook until slightly tender, about 10 minutes. Drain the sweet potatoes well in a colander.
Add sweet potatoes to skillet or deep-fryer. Cook undisturbed for 5 to 6 minutes until nice and crisp. Garnish with sugar or salt, to taste.